Commuters to get nationwide travelcards?
The government is planning to improve transport with a new UK-wide travel card as it looks to smarter ticketing.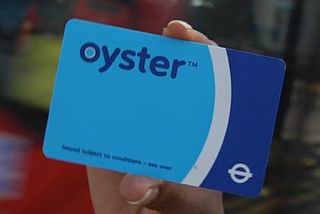 UK commuters could eventually have a nationwide travelcard, under new government plans.
UK Transport Secretary Lord Adonis yesterday announced plans to improve the efficiency of Britain's transport system, by letting people pay for travel in a similar fashion to the swipe-and-go Oyster card system used in London.
In a speech given at the Transport Times Conference, Lord Andrew Adonis said: "Another critical dimension to improving interchange is the extension of smart ticketing across transport networks."
He added: "By extending the use of smart ticketing technology, we can transform people's perception and experience of public transport."
He also promised funding for a project that would make London compatible with the new national Integrated Transport Smartcard Organisation's (ITSO) smartcard standard, with five rail franchises already complying with the new system.
The drive for improved transport systems in the UK shows the government's desire to catch up with places like Hong Kong, where 95 per cent of the population own an 'Octopus' smartcard that allows them to pay for travel as well as other products.
Commenting on Japan's improved transport system, Lord Adonis's speech affirmed the importance of increased connectivity between economic centres: "A patch-and-mend upgrade to the existing line was too cautious for this key route and that new technology offered a much more fit-for-purpose solution. The rest, as they say, is history."
He added: "I believe we are at a similar turning point in British transport policy."
The proposed system of a national travel card would allow faster, more efficient travel throughout the UK. However, it is unknown when such technology will be implemented on a national basis - Lord Adonis didn't mention a time span in his speech.
A daily dose of IT news, reviews, features and insights, straight to your inbox!
A daily dose of IT news, reviews, features and insights, straight to your inbox!
Thank you for signing up to ITPro. You will receive a verification email shortly.
There was a problem. Please refresh the page and try again.