PC sales to perk up next year?
PC shipments will fall this year, but could rebound as early as the fourth quarter – just don't depend on Microsoft's Windows 7 or netbooks to save the day.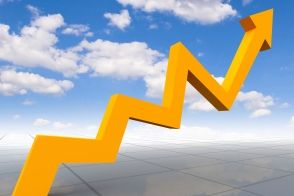 Gartner has said PC shipments will continue to fall this year, predicting a dive of six per cent in 2009.
While that might seem gloomy, the prediction is notably brighter than Gartner's last two, which saw PC sales dropping by as much as 9.2 per cent this year.
Indeed, while the next two quarters will continue to hurt PC vendors, the market will perk up and see some growth by the last quarter of the year and grow by over 10 per cent next year, the analyst firm predicted.
While buyers are holding off on buying new devices because of the economy, those sales are not lost in the longterm, said George Shiffler, research director at Gartner.
"The good news for the industry is that delayed replacements won't be lost replacements," he said. "Our research indicates replacements should grow strongly in 2010 and 2011, helping to power the market's recovery."
Consumer and netbook help
But don't let the good news overwhelm, as Gartner warned the worst might not yet be behind us. While consumer PCs topped expected growth, professional unit shipments are still struggling.
"We think much of the growth in consumer units was due to vendors and the channel restocking inventories rather than an upsurge in demand," Shiffler said. "We expect units to contract roughly 10 per cent year over year in both second and third quarter 2009 before they post positive growth in the fourth quarter."
While netbooks continued to prop up the sector, even they saw a decline earlier this year, Shiffler noted, placing the blame on the struggling market as well as increased competition between netbooks and other form factors. "In effect, mini-notebooks are becoming just another value-based mobile-PC offering," he said.
Other mobile devices will see an increase in shipments of 4.1 per cent over last year, but spending will fall as average prices continue to dive.
Will Microsoft save the day?
And don't look to the October release of Microsoft's Windows 7 to boost the market much, either. Shiffler said Microsoft will need to spend heavily on advertising to dramatically affect the market.
"Although the buzz surrounding Windows 7 has generally been quite positive, we don't expect the market to significantly deviate from its normal seasonal trends in reaction to its release," said Shiffler.
"Unless Microsoft mounts a major marketing campaign in support of Windows 7, we think consumers will simply adopt the new operating system (OS) as they would normally buy new PCs and/or replace old ones," he added.
Enterprises could wait even longer, he added. "As for professional users, we still expect them to put off adopting the new OS for at least a year until they have fully tested their applications against it."
A daily dose of IT news, reviews, features and insights, straight to your inbox!
A daily dose of IT news, reviews, features and insights, straight to your inbox!
Thank you for signing up to ITPro. You will receive a verification email shortly.
There was a problem. Please refresh the page and try again.