Android-based phones get turn-by-turn navigation
CoPilot is launched for handsets running Google's Android operating system.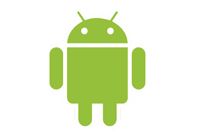 Android fans can now ensure they know where they're going as CoPilot Live has been made available through the Android Market.
ALK Technologies, CoPilot's parent company, unveiled the new downloadable software this week, bringing with it real-time travel information, voice guided instructions and 3-D mapping among other things.
Users of the HTC Magic, T-Mobile G1 and the soon-to-be-released HTC Hero will benefit from digital street maps that are stored directly onto the handsets, rather than over the air. The real-time information, however, will still be reliant on a mobile web connection.
Other features on offer include flickable scrolling menus and location sharing.
"The release of CoPilot Live for Android and its availability for download via Android Market is a major milestone in our quest to provide full-featured navigation to the largest possible number of smartphone users," said Michael Kornhauser, vice president and managing director of ALK Technologies' CoPilot division, in a statement.
"We are delighted to extend CoPilot to Android and, in doing so, help more people find their way easily in-car or on foot.
The full version costs 25.99 for the UK and Ireland version, while a Europe-wide version is available for 59.99.
In a separate announcement, Google also announced that developers can now download a native development kit (NDK) from the Android developer site.
"Keep in mind that using the NDK will not be relevant for all Android applications. As a developer, you will need to balance its benefits against its drawbacks, which are numerous!" Google warned in a blog post on the Android developers website. http://android-developers.blogspot.com/search/label/Android%201.5
"Your application will be more complicated, have reduced compatibility, have no access to framework APIs, and be harder to debug. That said, some applications that have self-contained, CPU-intensive operations that don't allocate much memory may still benefit from increased performance and the ability to reuse existing code. Some examples are signal processing, intensive physics simulations, and some kinds of data processing."
A daily dose of IT news, reviews, features and insights, straight to your inbox!
Maggie has been a journalist since 1999. She started her career as an editorial assistant on then-weekly magazine Computing, before working her way up to senior reporter level. After several years on the magazine, she moved to 'the other side of the fence' to work as a copywriter for a marketing agency, writing case studies and working on ad and website copy for companies such as eBay, Dell, Microsoft and more. In 2006, just weeks before IT Pro was launched, Maggie joined Dennis Publishing as a reporter. Having worked her way up to editor of IT Pro, she was appointed group editor of Cloud Pro and IT Pro in April 2012. She became the editorial director and took responsibility for Channel Pro, in 2016. Her areas of particular interest, aside from cloud, include management and C-level issues, the business value of technology, green and environmental issues and careers to name but a few.
A daily dose of IT news, reviews, features and insights, straight to your inbox!
Thank you for signing up to ITPro. You will receive a verification email shortly.
There was a problem. Please refresh the page and try again.