Company mobiles 'infringe' on workers lives, says survey
Nearly half of their respondents thought business mobile phones infringed on their personal lives and freedom.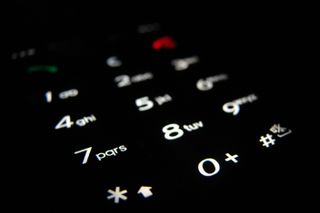 Almost half of workers in the UK think having a company mobile phone is a negative experience, according to a survey released today.
Of the 1,072 people surveyed in June by Opinion Matters, on behalf of Cable & Wireless, 47 per cent thought a company mobile infringed on their personal time and 46 per cent thought it took away their freedom from work. The numbers rose to over 50 per cent when just the over 45s answers were considered.
Phil Grannum, managing director of Enterprise for Cable & Wireless, said: "Acknowledgement of the demographic change is much higher in younger people than older. They are used to the mobile elements at home so are more ready to embrace them in the workplace."
The survey also found that younger people are happier to take work home with them. Of the respondents, 84 per cent of under 35s said they were happy to take a work-related call out of office hours.
However, only 40 per cent of the over 55s would be happy to do the same. The figure dropped even further for employees in the public sector, with only 35 per cent happy to take a work call.
Grannum said: "People definitely have big benefits working remotely but the demarcation between office and home can be tough."
A daily dose of IT news, reviews, features and insights, straight to your inbox!
A daily dose of IT news, reviews, features and insights, straight to your inbox!
Thank you for signing up to ITPro. You will receive a verification email shortly.
There was a problem. Please refresh the page and try again.