British still lack faith in chip and PIN
Security remains a big issue for industry and consumers, with shoppers worrying about chip and PIN transactions.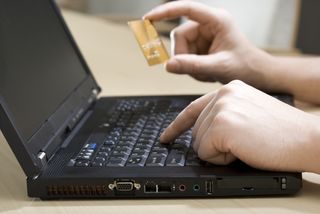 British consumers still have big concerns about card vendors and retailers protecting their data, with a new survey revealing that 42 per cent of people don't think they do enough about security.
The Secure POS Vendor Alliance (SPVA) research found that a third of the 407 UK respondents thought about security technology and systems after every transaction they made, even though the most of the time they were using chip and PIN devices.
Most people were happy with using debit cards, with purchasers ranking it higher than credit cards and cash when asked which payment method they preferred.
However, users were less happy using online payment systems like PayPal.
The survey also revealed that retailers needed to concentrate on making shoppers secure about chip and PIN security, with 60 per cent claiming that the look and feel of a payment terminal could cause them to worry about a card and PIN transaction.
The conduct of a shop assistant (64 per cent) and the time taken for a transaction (55 per cent) could also cause make shoppers think twice, while any history of a data breach would cause 67 per cent of shoppers to worry about using chip and PIN.
A daily dose of IT news, reviews, features and insights, straight to your inbox!
A daily dose of IT news, reviews, features and insights, straight to your inbox!
Thank you for signing up to ITPro. You will receive a verification email shortly.
There was a problem. Please refresh the page and try again.