Ofcom maps show 3G 'notspots'
Large parts of the UK are unable to access the internet via mobile networks, according to Ofcom map.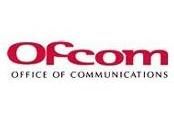 According to 3G coverage maps published today by telecoms watchdog Ofcom, significant parts of the population are unable to access high speed internet services via their mobile phones.
Ofcom said that it had studied the services offered by Vodafone, Orange, O2, T-Mobile and 3 mobile with the intention of providing an overview of their national coverage. It explained that such connections were growing in popularity adding that between February 2008 and February 2009 some 1m new contracts had been taken on my consumers.
Ofcom's maps show that although built up metropolitan areas are well catered for, there are also a number of 'not spots' - locales where the signals are less good or non-existent.
"For example, while mobile network coverage in the UK is generally good, some problems persist, particularly in rural areas," it said. "That's why Ofcom is focusing on persistent so-called 'not-spot' areas - areas of poor or no reception - and working where we can to facilitate better mobile coverage. This work will see us assist the Government on its proposals to make more spectrum available for mobile broadband as well as the work to improve 3G coverage on key transport routes".
In order to boost coverage, the watchdog said that it would continue to monitor the situation while also researching the issue and looking for technical solutions.
Ofcom also released the findings of its study into mobile vs landline telephone usage, explaining that people are increasingly turning to the former as their main means of communication. Overall, it found that people in the UK spent a massive extra 11 billion minutes gassing on their mobiles in 2008 than they did in the previous year, while the amount of time they spent on their fixed-lines doing the same dropped by eight billion minutes.
The number of homes with a fixed line also fell, dropping five per cent to just 85 per cent of households. Ofcom added that the number of homes containing mobile phones has remained at roughly 90 per cent since 2002.
A daily dose of IT news, reviews, features and insights, straight to your inbox!
A daily dose of IT news, reviews, features and insights, straight to your inbox!
Thank you for signing up to ITPro. You will receive a verification email shortly.
There was a problem. Please refresh the page and try again.