Adobe not worried about Silverlight
Adobe has said Microsoft is limiting Silverlight's scope, but admitted the Flash rival is catching up.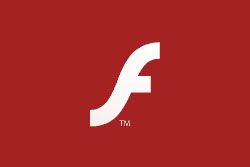 Microsoft last week released the third version of its Flash rival Silverlight, but Adobe isn't exactly shaking with fear.
Microsoft claimed that one in three internet devices now have Silverlight 2 installed. But, Adobe's platform evangelist Andrew Shorten told IT PRO that Flash was installed on 99 per cent of computers, including 96 per cent of corporate machines, as well as a billion handsets.
That said, he admitted Microsoft was making great strides with Silverlight. "[They're] coming up with a credible option in the marketplace I'm not seeing a lot of innovation they're catching up to Adobe," he said.
Shorten said that Microsoft is only really looking to use Silverlight as part of its own universe, working on Windows and Macs. That's one reason why Adobe products are so widely used online, Shorten claimed. Designers and developers tend to use Mac systems for their work. "Microsoft has no tool offering for designers and developers who use Macs," he said, wondering if Microsoft is "content with a subset of customers."
Meanwhile Adobe's Flash is designed to work with everything, to work "as far and as wide as possible," he claimed.
"Adobe has no one operating system it works on all," he said.
He said the same follows for mobile phone handsets, which is why Adobe is working with manufacturers to make full versions of Flash for mobile browsers.
"Look at the web today. There's a lot of Flash content out there, if you want to offer the full web, you need to recognise that," Shorten said, admitting not everyone agrees, with one notable exception, the iPhone: "Not everyone does - look at Apple."
He added that Flash was even spreading to the corporate world. Following the trend of consumerisation of IT, more office workers want to use better-looking interfaces, such as for data dashboards or viewing sales information.
Click here to read more about whether or not Microsoft can make Silverlight a success.
A daily dose of IT news, reviews, features and insights, straight to your inbox!
A daily dose of IT news, reviews, features and insights, straight to your inbox!
Thank you for signing up to ITPro. You will receive a verification email shortly.
There was a problem. Please refresh the page and try again.