Wikipedia fights back in Portrait Gallery row
The Wikimedia Foundation says it will back its volunteer even if the National Portrait Gallery takes legal action.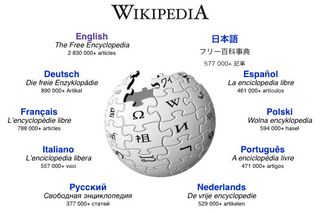 The Wikimedia Foundation has struck back in its copyright row with the National Portrait Gallery (NPG), promising to back a volunteer who uploaded images to its online encyclopedia, Wikipedia.
Earlier this week, the gallery sent a letter via its lawyers to Wikipedia, after the volunteer found a way to download 3,300 images from the gallery's website.
The Portrait Gallery licences its own high-resolution photographs of the portraits in its collection, and uses the funds raised to digitise more images. It said its offer to donate low-res versions to Wikipedia was ignored.
Erik Moeller, the deputy director of the Wikimedia Foundation, called out the gallery over the row. "The fact that a publicly funded institution sent a threatening letter to a volunteer working to improve a non-profit encyclopedia may strike you as odd," he wrote on the Wikimedia blog.
"It seems obvious that a public benefit organization and a volunteer community promoting free access to education and culture should be allies rather than adversaries."
Moeller denied the gallery's claim that it offered a compromise, adding that the images should be in the public domain as the paintings are old enough that copyright has expired.
"Both the NPG and Wikimedia agree that the paintings depicted in these images are in the public domain many of these portraits are hundreds of years old, all long out of copyright," he explained. "However, the NPG claims that it holds a copyright to the reproduction of these images (while also controlling access to the physical objects)."
Moeller said the Wikimedia Foundation doesn't agree, and is willing to back volunteer editor David Coetzee if the gallery follows up "on its original threat" of legal action.
"We are open to a compromise around the specific images, but our position on the legal status of these images is unlikely to change," he added.
Moeller said that Wikimedia has multiple image sharing partnerships with museums and photo archives, and wiki volunteers have helped restore old images.
"Why do Wikimedia volunteers donate their time to painstaking restoration work, the photographing of art, and the negotiation of partnerships with cultural institutions?" he asked. "Because Wikimedia volunteers are dedicated to making information including images of historic or informational importance freely available to people around the world."
He added: "Cultural institutions should not condemn Wikimedia volunteers: they should join forces with them in a shared mission."
A daily dose of IT news, reviews, features and insights, straight to your inbox!
A daily dose of IT news, reviews, features and insights, straight to your inbox!
Thank you for signing up to ITPro. You will receive a verification email shortly.
There was a problem. Please refresh the page and try again.