Nokia sells Symbian services arm to Accenture
Finnish mobile giant Nokia plans to sell off its Symbian professional services division to Accenture.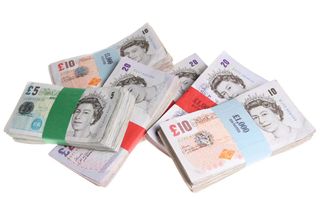 Nokia is selling its Symbian services arm to Accenture for an undisclosed sum.
The acquisition of the Finnish giant's Symbian Professional Services arm, which focuses on engineering and support for the operating system, is expected to close in the third quarter of this year and will involved the transfer of around 165 people globally to Accenture's employ.
"The acquisition of the Symbian professional services unit will enhance Accenture's existing embedded software, product-development and testing skills to help players in the mobile solutions ecosystem address ever-more-demanding time-to-market and quality requirements," said Jean Laurent Poitou, managing director of Accenture's electronics and high tech industry group, in a statement.
Peter Ropke, senior vice president of Nokia's devices arm, added: "This agreement allows the Symbian professional services team to realise its full potential in the supply of independent services to the open-source ecosystemThe transaction underscores Nokia's commitment to the open-source community and the Symbian ecosystem."
A daily dose of IT news, reviews, features and insights, straight to your inbox!
Maggie has been a journalist since 1999. She started her career as an editorial assistant on then-weekly magazine Computing, before working her way up to senior reporter level. After several years on the magazine, she moved to 'the other side of the fence' to work as a copywriter for a marketing agency, writing case studies and working on ad and website copy for companies such as eBay, Dell, Microsoft and more. In 2006, just weeks before IT Pro was launched, Maggie joined Dennis Publishing as a reporter. Having worked her way up to editor of IT Pro, she was appointed group editor of Cloud Pro and IT Pro in April 2012. She became the editorial director and took responsibility for Channel Pro, in 2016. Her areas of particular interest, aside from cloud, include management and C-level issues, the business value of technology, green and environmental issues and careers to name but a few.
A daily dose of IT news, reviews, features and insights, straight to your inbox!
Thank you for signing up to ITPro. You will receive a verification email shortly.
There was a problem. Please refresh the page and try again.