Microsoft not sure UK will get Windows 7 'Family Pack'
The competition dispute with the EU could mean the UK doesn't get the option to buy the family-friendly upgrade.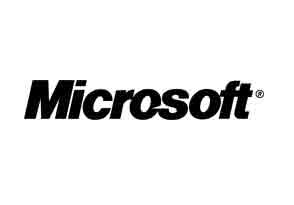 The Windows 7 Family Pack might not come to the UK because of a dispute with the European competition commission.
The Family Pack will enable users to install an upgrade version of the upcoming Windows 7 Home Premium edition operating system across three PCs. John Curran, head of Windows Client in the UK, confirmed the package deal would not be available in all markets, and said he was not sure yet if it would make it to the UK or not.
This is because the European version of Windows 7, which doesn't automatically include the Internet Explorer browser for competition reasons, is the full edition, rather than an upgrade. The Family Pack "was originally envisioned as an upgrade pack, but with the Windows 7 E version there's some difficulty as there's no upgrade SKUs there," Curran told IT PRO.
He said Microsoft was trying to find a "creative and pragmatic approach" to ensure European users are not disadvantaged "with the decision we had to take to comply with the European competition commission."
Beta testers
Microsoft decided to not give free copies of the new OS to beta testers, instead offering cut price versions for pre-order. Curran denied this was because of an unusually large number of beta testers, saying there were actually more people using the release candidate than the beta.
Instead, he said the move acknowledged that many beta testers had already obtained free copies through TechNet and MSDN subscriptions, and that Microsoft was looking to thank people in a "very broad way."
Curran also confirmed that there might still be a few cheap pre-order copies of Windows 7 floating around shops. He said most of the online retailers had sold out as of a few days ago, but those still eager for a bargain could likely find copies in store.
He refused to admit how many discounted copies of Windows 7 the company decided to make available for the pre-orders.
Microsoft officially signed off the new OS yesterday.
A daily dose of IT news, reviews, features and insights, straight to your inbox!
A daily dose of IT news, reviews, features and insights, straight to your inbox!
Thank you for signing up to ITPro. You will receive a verification email shortly.
There was a problem. Please refresh the page and try again.