Windows 7 demand knocks down Microsoft store
Discounted pre-orders for Windows 7 went on sale today, taking down Microsoft's online store.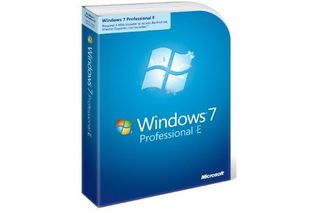 Demand for discounted copies of the Windows 7 operating system took out Microsoft's own online store today.
The next version of the Windows operating system was available for preorder starting today, at a cut price. A limited number of copies will be available at 50 for the Home version and 100 for Premium, down from the regular 79 and 189 respectively.
Microsoft would not confirm how many copies would be sold at the discounted price - click here for full pricing details.
The low prices seem to have been enough to cause a virtual stampede to Microsoft's site, which was down this morning.
A message on the site said: "Due to the eagerly anticipated Windows 7 pre-order offer we're experiencing a higher level of demand on our website than usual. This means you can't access the site right now and we're sorry about that. We'll be back up and running as soon as we can so please try again soon to get your hands on a copy of Windows 7."
As PC Pro's Jon Honeyball noted, the downed site isn't much of an advertisement for Microsoft's cloud computing system, which was announced yesterday with the promise of handling such temporary spikes in site traffic.
The OS is also available to preorder online at a number of other retailers, including Amazon, Currys and Tesco among others. Those three all still had copies available and their sites were functioning this morning.
Windows 7 will be released for consumers on 22 October, while business volume licence buyers will see it arrive on 1 September.
Click here to read our first look review to see what we think about Windows 7.
A daily dose of IT news, reviews, features and insights, straight to your inbox!
A daily dose of IT news, reviews, features and insights, straight to your inbox!
Thank you for signing up to ITPro. You will receive a verification email shortly.
There was a problem. Please refresh the page and try again.