City Airport looks to networks in case of disaster
NTL Telewest is providing back up communications for London City Airport so it can still function in case of a terrorist attack.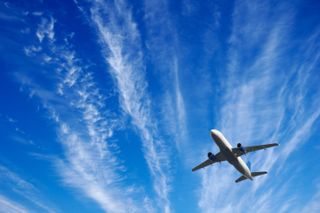 Backup voice and data services at London City Airport are being provided by NTL Telewest, it was announced today.
The installation of ntl:Telewest's next generation network- part of Virgin Media - means in the event of disaster hitting their primary systems - such as a terror attack or aviation disaster - the airport can still operate.
Jason Bamforth, IT director at London City Airport, said: "In the airport business you need to be prepared for anything... and if something unexpected does happen, communications channels are critical."
As part of the central London airport's disaster recovery plan, NTL Telewest has installed two IDSN lines for voice services and a managed internet connection linked to its modular data centre (MDC).
The IDSN lines mirror voice and data services supplied to the airport's main administration site in Aviation House, so if those lines are cut communications can still occur, either via phone or internet.
Bamforth continued: "With it [the back up communications service] in place, we know that the phones will keep ringing and we can keep the outside world up to date with any situation."
Andrew Beckhaus, head of business markets for NTL Telewest Business in London, said: "All businesses need a disaster recovery plan but airports and airlines' reputations rest on their ability to expect the unexpected."
"No one can predict the future, but you can put the right infrastructure and planning in place that gives you the best chance of carrying on as normal.
The news comes a week after NTL Telewest announced a 90 million contract with Hampshire and the Isle of Wight to provide a fibre optic network for its public services.
A daily dose of IT news, reviews, features and insights, straight to your inbox!
A daily dose of IT news, reviews, features and insights, straight to your inbox!
Thank you for signing up to ITPro. You will receive a verification email shortly.
There was a problem. Please refresh the page and try again.