Chrome 4 developer build gathers pace
Google has unveiled bookmark syncing for developers in Chrome 4.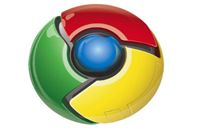 Google's Chrome browser has reached version 4 of its developer build, bringing with it support for bookmark syncing.
This handy feature is already available in Firefox through the Xmarks add-on (formerly Foxmarks), and is accessible to Safari owners who subscribe to MobileMe. However, unlike Firefox and Safari, Google's service will be built-in and free, though user will need a Google account.
"Once you set up sync from the Tools menu, Chrome will then upload and store your bookmarks in your Google Account," said programmer Tim Steele in a blog post.
"Anytime you add or change a bookmark, your changes will be sent to the cloud and immediately broadcast to all other computers for which you've activated bookmark sync."
As with the majority of untried features made available in the developer's build, users will need to enable it by adding --enable-sync to the command line. Syncing options can then be accessed through the tools menu.
The developer builds are released nightly, often with untried new features or bug fixes that Google doesn't believe are ready to be inflicted on those using the stable release.
Initially, this was a steady trickle of features but has more recently become a flood, with an extension framework, theme support, Windows 7 jumplists and now bookmark syncing all taking their place in the browser.
Click here for our take on what Chrome has to offer.
And, to find why sister title PC Pro is infatuated with the Google Chrome developer build, visit their blogs.
A daily dose of IT news, reviews, features and insights, straight to your inbox!
A daily dose of IT news, reviews, features and insights, straight to your inbox!
Thank you for signing up to ITPro. You will receive a verification email shortly.
There was a problem. Please refresh the page and try again.