Mozilla unblocks Microsoft Firefox plug-in
The plug-in blocked last week by Firefox has now been removed from Mozilla's block list.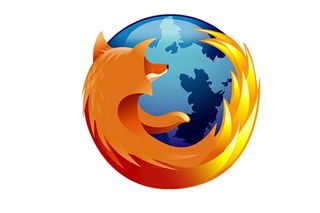 Mozilla has changed its mind and decided not to completely block a Microsoft .Net plugin for Firefox, as the security scare ended in confusion.
Firefox was returning a message that the Microsoft.Net Framework Assistant add-on was "unstable or insecure."
The add-on is already a bone-of-contention among Firefox users, who found it had been installed automatically via Windows Update back in June. To make matters worse it could only be uninstalled by editing the registry, a tricky proposition for many.
Last week, Microsoft announced the software contained a critical vulnerability that could allow users to hijack a PC. In reaction, Mozilla took the decision to add the software to its block list - used to prevent high-risk software being installed in Firefox.
"Because of the difficulties some users have had entirely removing the add-on, and because of the severity of the risk it represents if not disabled, we contacted Microsoft today to indicate that we were looking to disable the extension and plug-in for all users via our blocklisting mechanism," said Mozilla's head of engineering, Mike Shaver, in a blog post.
However, come Sunday Mozilla had yanked the add-on from the block list, after Microsoft confirmed that it couldn't be exploited.
"We received confirmation from Microsoft this evening that the Framework Assistant add-on is not a mechanism for exploiting the vulnerabilities detailed in the earlier post, so we've removed it from the blocklist," notes Shaver. "As the blocklist update propagates to clients, the add-on should be re-enabled for users who had it previously enabled."
Unfortunately, Framework Assistant is only one part of the update, and the Windows Presentation Foundation plug-in remains blocked, with Shaver tweeting "this one is much more critical".
A daily dose of IT news, reviews, features and insights, straight to your inbox!
A daily dose of IT news, reviews, features and insights, straight to your inbox!
Thank you for signing up to ITPro. You will receive a verification email shortly.
There was a problem. Please refresh the page and try again.