South Yorkshire gets £90 million in superfast broadband
Half a million homes in South Yorkshire are set to get 25Mbps fibre broadband as early as next year.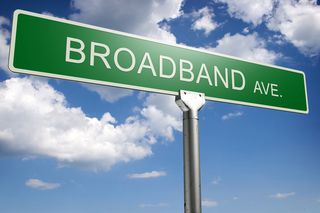 Superfast broadband has arrived in South Yorkshire, courtesy of an ambitious 90 million investment plan.
The guaranteed 25Mbps fibre-to-the-cabinet service will cover 500,000 homes and 40,000 businesses when work is completed in 2012 - though Thales, the company installing the network, hopes to begin connecting the first homes in early 2010.
The network is being funded by a 30 million grant from the European Regional Development Fund and 13.6 million from the Yorkshire Forward development agency.
The rest is being supplied by Yorkshire, Sheffield, Rotherham, Barnsley and Doncaster councils, who are aiming to recoup their costs by offering wholesale access to the network to ISPs.
"We have partners lined up, but we can't really reveal who they are today, though we're talking with all the obvious candidates and a lot of local ones, as well," said Phil Hodge, ICT and Next Generation Broadband development manager for Thales.
"Because we've only just gone live with the network, we've got to do some testing and trials, and then hopefully those ISPs will sign up in the new year. We hope to be delivering commercial services pretty much straight after that," he added.
However, will the cost of the development see a premium added to the service? "Hopefully not," according to Hodge.
"The idea is to offer a commercial service, so obviously the price for the consumer is going to be set by the market, but the wholesale prices are set to be competitive with what's out there already."
A daily dose of IT news, reviews, features and insights, straight to your inbox!
A daily dose of IT news, reviews, features and insights, straight to your inbox!
Thank you for signing up to ITPro. You will receive a verification email shortly.
There was a problem. Please refresh the page and try again.