Cisco and HP part ways
The plug has been pulled on the Cisco/HP partnership, meaning competition is likely to hot up.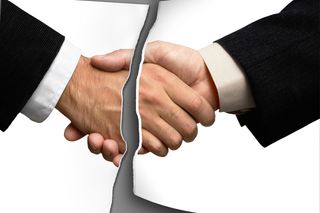 Tech giants Cisco and HP have ended their business partnership, meaning they're free to compete more directly with each other.
HP has long been part of Cisco's certified partner programme, providing it with access to Cisco's product roadmaps and partner pricing schemes. The information has allowed HP to design data centre equipment that works seamlessly with Cisco's networking equipment - an advantage it will no longer enjoy.
"We recently notified HP that we will not renew its system integrator contract when it expires on 30 April 2010," said Cisco's Worldwide Partner Organisation chief, Keith Goodwin. "We will compete with HP for future business."
The move comes as the relationship between HP and Cisco "evolves" from partnership to "companies with different and conflicting visions of how to deliver value to our customers," according to Goodwin.
HP and Cisco have increasingly been drifting into each other's orbit in recent years, with Cisco pushing further into the server market after its acquisition of Sun, and HP making inroads into Cisco's enterprise router and switch business.
"History has proven that customers and the market demand both co-opetition and collaboration between IT vendors," HP claimed, responding to the announcement.
"Most major players compete in one deal and partner in others to best serve clients' needs. We do not believe it is in the customer's best interest to take a proprietary stance," it concluded.
A daily dose of IT news, reviews, features and insights, straight to your inbox!
A daily dose of IT news, reviews, features and insights, straight to your inbox!
Thank you for signing up to ITPro. You will receive a verification email shortly.
There was a problem. Please refresh the page and try again.