Live blogging: Apple announces iPhone OS 4.0
We'll be live blogging the event to bring you the news and announcements as they happen.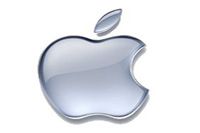 Apple is widely expected to unveil the latest version of its iPhone operating system, 4.0, this evening at a press conference, scheduled to start at 6pm UK time.
IT PRO will be live blogging the event. To keep pace with the news and announcements as they happen, don't forget to refresh the page.
19.30 Oh, Jobs gets testy when someone asks whether they will go the way of Android with unsigned applications. Really can't see it happening.
19.28 Jobs claims that Apple has done "better than anyone else" when it comes to encoruaging hands free use in cars Gizmodo
19.19 Although no widgets are on the iPad as of yet, Jobs admits that "anything is possible" according to Gizmodo. Ummmm, OS 4.0?
19:14 Unsuprisingly Jobs confirms there will be no change in Apple's stance over Java or Flash support. Oh well, one can dream I suppose.
19.13 Oooh, that is more interesting... The new OS will arrive on the iPad this autumn.
19.10 Q&A is kicking off now but already questions about the iPad have surfaced, back to the OS guys!
19.03 So iPhone 3GS and iPod Touch 3rd generation users will get all of the features but sorry kids, anything earlier you won't get multi-tasking.
18.50: Steve Jobs is now talking about a graph plotting interaction and emotion. Yes, it's the mobile advertising bit now. It's all about changing the quality of advertising, he claims. Enter iAd. via GDGT
18.46: Let's move onto the gamers. ed: We don't want to leave them out, particularly the ones who play games between meetings...
18.45: More than 80 per cent of Fortune 100 companies are now using the iPhone, according to Apple. So, to keep them happy, there's gonna be: better data protection, mobile device management, wireless app distribution, multiple Exchange accounts and support for SSL VPN and Exchange 2010.
18.44: There's a big slide on display on stage now that says 'enterprise'. Hold onto your hats.
18.43: Books just got more interesting thanks to support for the iBook app.
18.42: A unified inbox. Did we just hear that right or are we dreaming?!
18.40: Now we're onto email. This is where it should get really interesting for businesses.
18.38: The new OS will also automatically populate the folder name based on what apps you've put in it. You can then edit that name if you don't like it. via GDGT
18.37: And just like using a PC, sorry we mean a Mac, you'll be able to drag and drop apps from folder to folder as much or as little as you like.
18.35: Hurrah! A better way to organise the multitude of apps we've all downloaded on our iPhones, rather than just having pages and pages of the stuff... Folders. A bit like on your desktop computer, then, right?
18.34: So to run through the key boons again, API-wise: background audio, VoIP, background location, push notifications, location notifications, task completion and fast app switching. via GDGT.
18.30: Now we're onto GPS and how that will be enhanced with OS 4.0. Maybe you want to be able to work out where you're going while listening to music, rather than having to make a choice between the two? The updated OS will make that a reality. via Macworld
18.27: You can go into other apps to get the information you need while you're on the call. Rather than having to phone someone back... via Engadget.
18.25: Now we're moving onto a VoIP demo using Skype. ed: Some have said not many people like Skype on mobiles - is Steve and co about to prove them wrong?.
18.18: And we're into demo time. The main one being the audio API and how to listen to a US music service called Pandora while doing lots of other stuff.
18.16: Jobs has admitted that the company wasn't the first to make use of cut and paste functionality, but that it was the best. via Gizmodo
18.16:It will also feature the ability to multi-task. We're finding it quite hard in the IT PRO office to contain our excitement that this long-awaited feature will soon be making it to the iPhone.
18.15: These features will include the ability to create playlists, use the tap feature to focus on video action, bluetooth keyboards, spell check, wallpapers for home screens... the list goes on.
18.15 And, wait for it... It'll feature 100 new user features, according to Jobs.
18.14: You'll be able to get your hands on it from the summer.
18.13: And now to the main event - iPhone OS 4.0 - which is, of course, why we're all here.
18.11: Another crowd pleaser, numbers-wise. Apple has also now sold 50 million iPhones. That's a whole lotta kit. [via Gizmodo.
18.07: Our appetite for apps knows no bounds, apparently - we've downloaded four billion of them so far. And there are apparently now 185,000 apps in the App Store. Some 3,500 of them are for the newly release iPad. via Gizmodo
18.03: Steve Jobs has taken to the stage... Get ready...
17.51: The event is being held in quite a small theatre and there are lots of people - wielding iPads and iPhones - eager to get in and hear the news.Via Mobilecrunch.com
17.35: Less than half an hour to go until it all kicks off.
A daily dose of IT news, reviews, features and insights, straight to your inbox!
Maggie has been a journalist since 1999. She started her career as an editorial assistant on then-weekly magazine Computing, before working her way up to senior reporter level. After several years on the magazine, she moved to 'the other side of the fence' to work as a copywriter for a marketing agency, writing case studies and working on ad and website copy for companies such as eBay, Dell, Microsoft and more. In 2006, just weeks before IT Pro was launched, Maggie joined Dennis Publishing as a reporter. Having worked her way up to editor of IT Pro, she was appointed group editor of Cloud Pro and IT Pro in April 2012. She became the editorial director and took responsibility for Channel Pro, in 2016. Her areas of particular interest, aside from cloud, include management and C-level issues, the business value of technology, green and environmental issues and careers to name but a few.
A daily dose of IT news, reviews, features and insights, straight to your inbox!
Thank you for signing up to ITPro. You will receive a verification email shortly.
There was a problem. Please refresh the page and try again.