Can't make it to church on Sunday? There's an app for that
A Church of Scotland parish has developed its own app so parishioners can still follow the Sunday services even if they can't physically attend church.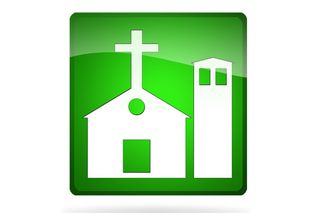 A church in Scotland has taken the innovative step of coming up with its own iPhone app so parishioners unable to attend church can still follow services in real time.
Like many churches, St Andrew's in Bo'ness, West Lothian has been streaming its services in real time over the web for several years. But in extending the concept to the mobile space, St Andrew's is breaking all-new ground.
"I was able to sit in my car on the Royal Mile in Edinburgh and watch the morning service live," The Herald Scotland quotes parishioner Neil MacLennan, who helped develop the app, as saying. "Essentially you could watch the service anywhere which had a 3G network."
Aside from the obvious benefit of parishioners still being able to follow services on their iPad or iPhone (second generation onwards) even if they're away on holiday, the app is also a valuable way for the ill or housebound to stay in the loop.
St Andrews' Reverend Albert Bogle, who worked with MacLennan on the project, said he hoped the app would open up "a whole new world" and promised versions for Blackberry and Nokia would follow and no doubt Android too in time.
The pair hope the app can be expanded to other parishes, especially with the Church of Scotland facing a 6 million budget deficit and flagging attendances. "What we have developed is not some big secret to be kept in Bo'ness," MacLennan said. "We want other churches to try this and we'll be happy to help them on their way."
A daily dose of IT news, reviews, features and insights, straight to your inbox!
A daily dose of IT news, reviews, features and insights, straight to your inbox!
Thank you for signing up to ITPro. You will receive a verification email shortly.
There was a problem. Please refresh the page and try again.