Why do people tolerate Twitter frailties?
Twitter's service performance levels seem to attract less criticism that most. But why is that, wonders Simon Brew?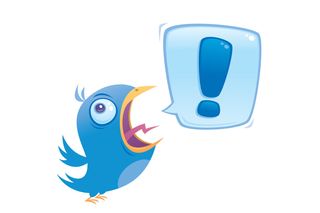 We once read a letter in a computer magazine from a disgruntled end user who wasn't happy with the service he was getting from Microsoft's Hotmail webmail system. He argued that the service had gone down for a couple of hours and left him without email, and that this was the second time in seven years that this had happened.
The reply from said magazine sensibly suggested that two drops in service in seven years is an exceptional record. Yet it nonetheless highlighted intolerance in people's approach to web services, which is in itself of course a symptom of how much we rely on them.
After all, what's most people's reaction to losing their Internet connection for a day or two? It's outright panic in some cases. And in business in particular, there's clearly often really good justification for that, for very obvious reasons.
The exception?
Twitter, however, is the exception to the rule, it seems. Because certainly over the past couple of years, Twitter has endured its fair share of performance problems.
It's less common now, but the "Twitter is over-capacity" screen, or fail whale as it has been dubbed, was a fairly regular occurrence once upon a time, and as the service has had to deal with very dramatic growth in recent years, there are further moments where it's felt like it's creaking to keep going. In fact, Twitter has admitted that there are some deep-rooted problems that it needs to address in the months ahead to properly correct some of the ongoing issues that the service's massive growth has thrown up.
And yet quite possibly more than with any web service on the planet, Twitter's performance problem is accepted. It's taken as part and parcel of using the service, and even though it's arrested many of its performance issues, it still has its moments.
Most recently, in preparing a service upgrade in time for the expected surge in demand for the service during the World Cup, Twitter hit several bumps. There were duplicate posts, posts disappearing, and periods where it simply wasn't possible to do any kind of update at all. Granted, there was frustration. But the rampant rage that any tech support person can tell you about when a computer system hits problems? Strangely absent. Not entirely, granted, but it was a far more muted response than you might expect for such a popular service.
A daily dose of IT news, reviews, features and insights, straight to your inbox!
A daily dose of IT news, reviews, features and insights, straight to your inbox!
Thank you for signing up to ITPro. You will receive a verification email shortly.
There was a problem. Please refresh the page and try again.