Steve Jobs named smartest CEO in tech
Apple's juggernaut-like momentum has seen its figurehead named the best brain in the business by Fortune magazine, with chief engineer Jony Ive also lauded.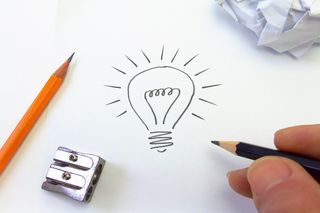 Apple boss Steve Jobs has been named top of Fortune magazine's list of the "50 smartest people in technology".
Jobs headed the list, which included which included chief executives (CEOs), designers and analysts among others, with Fortune labelling him a "visionary, a micromanager, and a showman who creates such anticipation around new products that their releases are veritable holidays".
Apple's fortunes have turned around from a company struggling for survival at the turn of the century to one of the most successful businesses around right now and not just in the technology world, either. Jobs' leadership is given much of the credit, and has made him "a pop culture icon like no other business executive", according to Fortune.
The company's astounding revival has been built on the foundations of a nearly unbroken run of celebrated products over the past ten years or so, including the iMac, iPod, iPhone and most recently the iPad.
And one of the figures inside Apple widely credited with playing a key part in shaping those products is senior vice president of industrial design Jonathan Ive the top-placed designer on Fortune's list.
"Steve Jobs dreamed up the iPhone, but Jonathan Ive created it. As Apple's senior vice president of industrial design, Ive, 43, is an expert at manufacturing lust," Fortune writes.
"From the iPod to the iPhone to the iPad, his contributions have set the course not just for Apple but for design more broadly."
Other well-known company figureheads making the list include Facebook chief executive Mark Zuckerberg, Google founders Sergey Brin and Larry Page and Twitter mastermind Jack Dorsey.
As Apple's star has waxed, Jobs' own influence has increasingly been seen in his sometimes-vocal criticism of rival technology firms whether erstwhile Apple partners or otherwise.
"His dictator-like control can cause havoc for partners: Jobs, 55, has decided, for example, that Apple products won't support Adobe Flash, the code most video-heavy websites depend on, leading designers to switch to new tools," Fortune reports. "But Jobs' vision is also what gives these devices their elegance, causing consumers' hearts to flutter."
Jobs was outspoken in his criticism of Adobe for failing to address an unreliable, resource-heavy Flash in explaining the decision to continue to ignore the platform when developing the iPad, which launched in January.
Barely a month later, Jobs took on search giant Google, questioning its "don't be evil" mantra.
"We did not enter the search business. They entered the phone business," he reportedly told employees at a town hall meeting. "Make no mistake, Google wants to kill the iPhone. We won't let them."
Google's Page named alongside Brin in third place in Fortune's "founders" category has now responded to Jobs' criticism, claiming the Apple front man is trying to rewrite history.
"We had been working on Android a very long time, with the notion of producing phones that are Internet enabled and have good browsers and all that because that did not exist in the marketplace," Brin said at a conference last week.
"I think that characterisation of us entering after [the iPhone was introduced] is not really reasonable."
A daily dose of IT news, reviews, features and insights, straight to your inbox!
A daily dose of IT news, reviews, features and insights, straight to your inbox!
Thank you for signing up to ITPro. You will receive a verification email shortly.
There was a problem. Please refresh the page and try again.