BT boosts Onevoice to assist UC migration
BT has announced SIP trunking with Onevoice, which can now be used with Microsoft's Office Communications Server 2007 R2.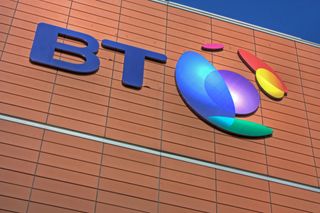 BT has enhanced its Onevoice platform by unveiling a new service aimed at helping multi-nationals leverage unified communications and collaboration tools.
SIP trunking offers various benefits, including the ability to combine data, voice and video over one line, thereby cutting hardware costs.
The Onevoice SIP trunking service, which is already available in the UK, offers full connectivity between domestic country voice services and BT's Onevoice global virtual private network (VPN).
UK-based multi-nationals will soon be able to leverage BT's SIP trunking in various countries to improve their global communications. The service is due to be rolled out in the Netherlands, Belgium, Germany, France and the US, amongst other regions, in the coming months.
"SIP trunking gives customers the capability to introduce collaboration applications which increase productivity and save cost," said Neil Sutton, vice president for the global portfolio at BT Global Services.
BT also announced Onevoice has qualified for Microsoft Office Communications Server 2007 R2, one of the Redmond firm's major unified communications offerings.
This means customers can converge presence and instant messaging on Microsoft's service with BT Onevoice conferencing and software-powered voice over IP.
"The BT Onevoice solution will expand the geographical coverage of SIP Trunking service for multinational customers of Office Communications Server 2007 R2," said Yancey Smith, director of product management for Communications Server at Microsoft.
"The Microsoft qualification will open the door to further developments within the combined BT and Microsoft portfolio, creating a platform for innovation inside BT Onevoice all in a security-enhanced global environment," Sutton added.
Money making
To entice businesses over to its converged communications platform, BT has included a committed savings offer for organisations moving their voice operations over to Onevoice.
Multi-national customers who spend over 700,000 a year on voice communications could gain savings of up to 25 per cent by combining voice traffic and their global VPN traffic with BT Onevoice, BT claimed.
The company is evidently ramping up its unified communications efforts. Earlier this year the firm announced the Onevoice Ribbit v1.0 trial, integrating Ribbit's voice capabilities into the BT Onevoice package.
A daily dose of IT news, reviews, features and insights, straight to your inbox!
A daily dose of IT news, reviews, features and insights, straight to your inbox!
Thank you for signing up to ITPro. You will receive a verification email shortly.
There was a problem. Please refresh the page and try again.