Will Symbian and MeeGo be Nokia's saviour?
Following Nokia World 2010, we take a look at whether Nokia's new launches could ensure the leading manufacturer can stay at the forefront of the smartphone market.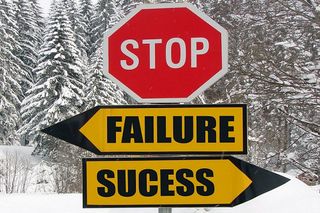 Nokia hasn't been the most innovative company out there of late, sticking by the Symbian operating system while other leading manufacturers have spread their horizons across multiple platforms.
According to Gartner, Symbian still held 41 per cent of the smartphone market share in Q2 2010, with Android and RIM way behind at 17 and 18 per cent respectively.
While all seems good with Nokia's popularity rating in terms of shipments, this is predicted to drop in the future as Android grows in popularity as a mobile platform.
IDC predicted the Symbian market share would drop to 32.9 per cent by 2014, while Android will shoot out in front.
Ramon Llamas, senior research analyst with IDC's mobile devices technology and trends team told us earlier in the year that "Android is the wild card, deserving close observation for the rest of this year and the years to come."
Not is all rosy within the Nokia corporation either, with two key executives leaving the Finnish company in quick succession and a third announcing he would stay until 2012'.
Olli-Pekka Kallasvuo was the first to leave Nokia. He'll be replaced by Stephen Elop, former president of Microsoft's business division.
In a statement, Nokia justified the replacement of Kallasvuo by announcing it needs to promote a fresher image.
"The time is right to accelerate the company's renewal; to bring in new executive leadership with different skills and strengths in order to drive company success," it said.
Mobile solutions chief Anssi Vanjoki was next to announce he was leaving, although Nokia issued an official statement, emphasising he had resigned rather than been replaced.
The day before Nokia World, Vanjki defended his position, saying in a statement: "I felt the time has come to seek new opportunities in my life At the same time, I am one hundred per cent committed to doing my best for Nokia until my very last working day."
A daily dose of IT news, reviews, features and insights, straight to your inbox!
A daily dose of IT news, reviews, features and insights, straight to your inbox!
Thank you for signing up to ITPro. You will receive a verification email shortly.
There was a problem. Please refresh the page and try again.