Hackers hitting online gamers hard
Using specially-crafted malware, cyber criminals have been launching many attacks against the gaming community every day in the UK.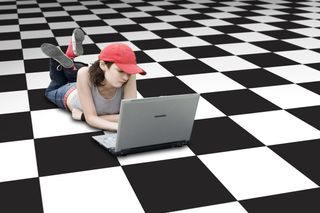 Hackers have created specially-crafted malware to get at online gamers, with around 14,500 attacks, on average, being launched each day in the UK.
The cyber criminals have targeted online gamers, taking control of accounts and then stealing items to sell online, explained Christian Funk, a researcher at security firm Kaspersky.
At the high level, hackers can sell single items for over 1,000 (853) and sell their stolen wares over services such as eBay.
Games such as World of Warcraft have been targeted and maker Blizzard has been working to counter the hackers efforts, Funk explained.
"Some of those items are very rare. People are really willing to spend money on virtual goods," he told IT PRO.
The UK is the 39th most targeted country in the world for this kind of attack, with China taking the unenviable top spot.
"If you look at the top 10 countries... they have very large populations. It means a lot of PCs connected to the internet. Also, a lot of those countries are not that developed, people don't have enough money to spend on security solutions. This is why they get infected easier."
In these countries, pirated versions of Windows are more prevalent than elsewhere, meaning many have been left without updates to their systems, Funk claimed.
"The most important factor is common sense among users," he added.
"Stealing online accounts from roleplaying games is not considered a crime in most countries. So this is what cyber criminals actually like about this because it is less risk compared to credit card fraud, for example."
Earlier this year, hackers were seen stealing virtual items from Habbo Hotel for their own personal gain.
Finnish police raided homes of the suspected attackers who had set up fake Habbo sites in order to steal users' login information and then virtual goods, such as furniture.
A daily dose of IT news, reviews, features and insights, straight to your inbox!
A daily dose of IT news, reviews, features and insights, straight to your inbox!
Thank you for signing up to ITPro. You will receive a verification email shortly.
There was a problem. Please refresh the page and try again.