Mac OS X update fixes over 130 vulnerabilities
More than 130 security flaws have been fixed in the latest Mac OS X update.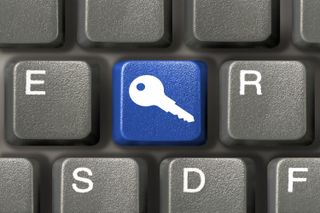 Apple has fixed more than 130 vulnerabilities with a Mac OS X update, many of which could be exploited by hackers if users do not get the latest version of the operating system.
Mac OS X 10.6.5 includes fixes for a wide array of problems, from issues in QuickTime and Image Capture to a large number of vulnerabilities existing in the Flash Player plug-in.
"Multiple issues exist in the Adobe Flash Player plug-in, the most serious of which may lead to arbitrary code execution," Apple warned in an advisory.
There is also a fix for a memory management issue in the operating system's kernel, which could allow a local user to cause an unexpected system shutdown, and the update includes MySQL version 5.0.91 that plugs numerous security holes.
"Many of the vulnerabilities could be exploited by malicious hackers to run unauthorised code on your Mac computer, opening you up to the potential of being spied upon, having information stolen, or cyber criminals commandeering your Mac into becoming part of a botnet," warned Graham Cluley, senior technology consultant at Sophos, in a blog.
"So, don't delay. Investigate rolling this update onto your Apple Macs as soon as possible."
Mac security flaws have skyrocketed this year, according to figures from Panda Security.
In 2009, 34 vulnerabilities were detected in the Mac OS and so far in 2010 this has risen to over 170, the security firm reported in October.
Many experts have this year challenged the belief that Macs are inherently safe.
A daily dose of IT news, reviews, features and insights, straight to your inbox!
A daily dose of IT news, reviews, features and insights, straight to your inbox!
Thank you for signing up to ITPro. You will receive a verification email shortly.
There was a problem. Please refresh the page and try again.