WikiLeaks alternative OpenLeaks spawned by former workers
OpenLeaks will provide the technology to allow organisations to publish confidential documents.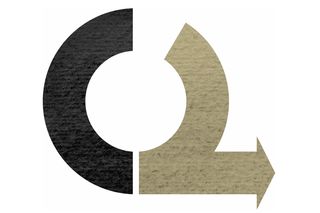 Wikileaks defectors have set up their own alternative whistle-blowing service, which will offer the technology to download files rather than publish any material.
Daniel Domscheit-Berg, who was one of the top players at WikiLeaks, has set up the OpenLeaks site in a bid to be more "open," allowing the source to decide how long organisations can use documents.
Domscheit-Berg told the BBC he felt WikiLeaks had started to go in the "wrong direction."
"There's too much concentration of power in one organisation; too much responsibility; too many bottlenecks; too many resource constraints."
At the current time there is nothing on OpenLeaks except a logo and a Coming soon' notification.
Jim Killock, executive director of the Open Rights Group, said the emergence of OpenLeaks has offered proof the issue goes beyond just Julian Assange's site.
"This shows that the idea of online whistleblowing sites will not live or die with Wikileaks," Killock told IT PRO.
"Which is all the more reason for governments to apply due process and respect the law, rather than trying to remove sites like Wikileaks through private phone calls."
WikiLeaks has seemingly spawned other similar services, including Brussels Leaks.
"We thought for a while it'd be a good idea to set up a website to allow people to anonymously upload files or send tip-offs on issues which we could use to either publish ourselves or send on to relevant people," the Brussels Leaks founders said on their website last week.
"Wikileaks something we have no connection with other than ideals - showed the power of this."
Currently, Julian Assange remains in custody after a European arrest warrant was issued by Sweden. Assange faces allegations of sexual crimes, which he has denies.
The 39-year-old Australian had been staying the UK in an attempt to keep out of the public eye whilst his website published leaked cables from US embassies.
A daily dose of IT news, reviews, features and insights, straight to your inbox!
A daily dose of IT news, reviews, features and insights, straight to your inbox!
Thank you for signing up to ITPro. You will receive a verification email shortly.
There was a problem. Please refresh the page and try again.