WikiLeaks app pulled from Apple store
Just days after its launch, a WikiLeaks app is no longer on Apple's App Store.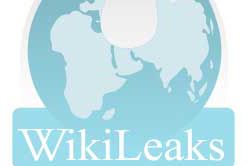 A WikiLeaks app for iPhone has been pulled less than a week after it was made available for iOS users.
The app, which was placed on the App Store on 17 December, provided users with access to leaked cables and charged $1.99 (1.28) for access.
Of course, the communications have been accessible for free across the web and the app itself appears not to have been particularly popular with some.
A number of negative reviews were seen in a Google cached version of the app info, with one saying they would "rather go on wikileaks.com."
"This app is just a wrapper for the mobile web site," another poster called Murdock1450 said.
"There is no access to the actual released documents. Twitter feed doesn't count as up to date information."
There are a range of Android WikiLeaks apps where users can view leaked cables, a number of which are free.
At the time of publication, Apple had not responded to a request for comment.
The Cupertino company may have risked the wrath of pro-WikiLeaks web denizens such as the Anonymous hacking group, if Apple did take down the app.
Anonymous have launched various attacks on companies that have pulled support from Julian Assange's site, including MasterCard.
Last week, the Bank of America said it would no longer process payments for WikiLeaks.
Assange has reportedly claimed to have information related to Bank of America activity and threatened to release some damaging documents on senior members of staff at the financial institution.
The WikiLeaks founder remains at a mansion in Norfolk, where he has to stay under his bail conditions.
A daily dose of IT news, reviews, features and insights, straight to your inbox!
A daily dose of IT news, reviews, features and insights, straight to your inbox!
Thank you for signing up to ITPro. You will receive a verification email shortly.
There was a problem. Please refresh the page and try again.