Microsoft and Telefonica form app developer partnership
Developers will be able to take advantage of the combined services of Microsoft and Telefonica after the tech giants formed a new partnership.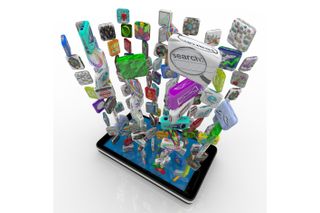 Microsoft and Telefonica have signed a partnership to make app development a more profitable and simpler experience for all involved, the claimed.
Developers can leverage the partnership for free, enabling them to enjoy the services of Telefonica BlueVia and the range of development and hosting tools offered by Microsoft, all via one portal.
The BlueVia developer platform allows for integration of text and voice within applications, offering a selection of business models for developers to make revenue from their apps containing such telecoms services.
Developers get a 10 per cent cut of text transactions, which will be made through O2 in the UK, as well as 50 per cent of ad revenue.
For O2 branded app stores, 70 per cent of each app sale will go into the hands of the developer the same share Microsoft offers for purchases over the Windows Phone 7 store.
Microsoft, meanwhile, will offer its Azure platform to host and deliver apps from the cloud, alongside tools such as Visual Studio and Silverlight app services.
A number of developers were on hand at a launch event in London today to explain how they used Microsoft and BlueVia together to create apps.
Gideon Clifton, chief executive (CEO) of MediaNet, noted how his firm's TaxiNet Windows Phone 7 app used Microsoft mapping software and Azure hosting to run the cab booking app.
Alongside these were integrated BlueVia services, such as an advertising API allowing the firm to insert app ads in image or text formats.
"The integration with network APIs is something the developer community has been screaming out for for some time," Clifton said.
Although the partnership will greatly assist Windows Phone 7 developers in producing apps for the platform, creations coming out of the joint Microsoft and Telefonica offering could appear on the likes of Apple's App Store and the Android Market.
Mark Taylor, director for developer and product commercialisation for Microsoft in the UK, said he would be delighted to see apps developed via the "revolutionary" partnership end up on Apple's virtual store.
"Obviously we're delighted to see these applications on Windows Phone 7 but we do appreciate there are one or two other platforms out there as well," Taylor told IT PRO.
"With the application platform in Azure, you can write those components to work on any other platform as well they could work equally as well on a BlackBerry or an iPhone."
Despite Microsoft being far behind Apple and Google in terms of the quantity of apps in their respective markets, Knut Aasrud, general manager for the Microsoft communications sector in EMEA, said it was about more than that.
"It's about quality apps that have the potential to be valuable," Aasrud added.
A daily dose of IT news, reviews, features and insights, straight to your inbox!
A daily dose of IT news, reviews, features and insights, straight to your inbox!
Thank you for signing up to ITPro. You will receive a verification email shortly.
There was a problem. Please refresh the page and try again.