Government reveals Cloudstore 2.0 facelift
Government launches new version of its Cloudstore, allows public organisations to make direct purchases.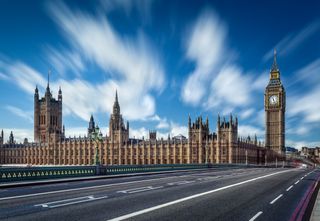 The UK government has launched a new version of its cloud app marketplace Cloudstore, a month later than planned.
The updated version adds the ability to buy products through the store as long as the buyer is registered to use the government's E-Marketplace.
Among the other new features of the portal for buyers are; an improved search engine that allows free form search alongside the ability to filter on G-Cloud attributes, viewing of supplier service definitions, terms and conditions, rate cards (where applicable) and other useful documents and comparison of services and standard configuration prices side by side.
On the supplier side it adds; the ability to make changes to a user's CloudStore entry directly (subject to G-Cloud programme approval), a more open and fairer marketplace through side by side service comparisons as well as "quicker and easier payments".
While the update was built on proprietary software which is the foundation of the government E-Marketplace, it still remained committed to using open source in future versions.
Government chief information officer Andy Nelson said: "Using cloud solutions in the public sector that have been assured and accredited will almost always be less expensive, and we will only pay for what we use.
"We had overwhelming interest in the first CloudStore. Today's iteration improves on the original in a range of ways better functionality on searching, price comparison and payment are just a few examples.
"CloudStore will continue to evolve and change. For this iteration it made practical and financial sense to use an existing government platform. We look forward to feedback from users as we continue on our cloud journey."
Eleanor Stewart, engagement manager for the G-Cloud programme said in a blog post that "we're going to focus on improving access to the CloudStore catalogue data so others can create stores tailored to different audiences and look at putting in place ratings and reviews so customers can tell others what they think about the quality of different services."
"We're also making sure that the next round of G-Cloud procurement is open by the end of the month so all those suppliers who want to get on to the store can do," she added.
Version one of the portal was launched in February, earlier this year.
A daily dose of IT news, reviews, features and insights, straight to your inbox!
Rene Millman is a freelance writer and broadcaster who covers cybersecurity, AI, IoT, and the cloud. He also works as a contributing analyst at GigaOm and has previously worked as an analyst for Gartner covering the infrastructure market. He has made numerous television appearances to give his views and expertise on technology trends and companies that affect and shape our lives. You can follow Rene Millman on Twitter.
A daily dose of IT news, reviews, features and insights, straight to your inbox!
Thank you for signing up to ITPro. You will receive a verification email shortly.
There was a problem. Please refresh the page and try again.