LastPass passwords compromised by hack
LastPass passwords not necessarily the last password you'll ever need.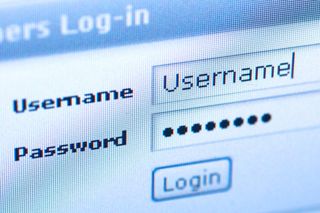 LastPass, the password management software company, has told customers they will be forced to change their passwords due to a possible security breach.
The company reported on its blog that a "network traffic anomaly" had occurred in its logs from a "non-critical" machine, before concluding it could have possibly been an attack.
The software allows users to store multiple passwords, which they use regularly in an encrypted format on a database under a single master password. The company slogan suggests this will be the last password they will ever need to remember.
While the breach may be a bit embarrassing, similarly ironic security issues are not unheard of.
LastPass is now forcing a password change requiring users to identify themselves via either an established IP address for their account or through email address validation.
The LastPass team admitted that they didn't have too much evidence pointing to a precise problem but noted "where there's smoke there could be fire." They have also determined there was "no tampering with the repository itself."
"We realise this may be an overreaction and we apologise for the disruption this will cause, but we'd rather be paranoid and slightly inconvenience you than to be even more sorry later," the LastPass team said in a blog post.
"Again, we apologise for the inconvenience caused and will continue to take every precaution in protecting user data."
Security experts feel the company has acted responsibly in the action its taken.
Sophos noted there might still be problems for some users whose email passwords are stored within their LastPass account, creating a catch-22 situation for verifying and resetting their master passwords.
On top of this, some email accounts might be catching LastPass notifications as spam.
Sony recently experienced a data breach affecting its PlayStation Network. However, it took almost a week to notify users. LastPass has been somewhat more expedient in alerting users to the potential problem.
"I'd say that anytime you're storing data centrally, you're risking something. That said, if you handle things the right way by using a strong master password, you really do protect yourself. I think we're in a better position than most, but that being said, we are relying on our users a bit and that is something we need to make easier," LastPass' chief executive Joe Siegrist said in an interview with PCWorld.
"We tried to handle this the way we'd want it to be handled if we were users. And that's what we're looking at. We're trying our best to do what's right."
A daily dose of IT news, reviews, features and insights, straight to your inbox!
A daily dose of IT news, reviews, features and insights, straight to your inbox!
Thank you for signing up to ITPro. You will receive a verification email shortly.
There was a problem. Please refresh the page and try again.