Vodafone launches JustTextGiving donation service
JustTextGiving lets people donate via text, with no set up or running costs for charities, or network charges for donators.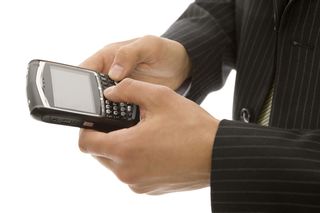 Vodafone and JustGiving have teamed up to create the UK's first free text donation service.
The mobile giant will be investing 5 million in a new technology platform and marketing campaign to supplement the JustTextGiving project.
People can start donating through JustTextGiving immediately, as Vodafone and JustGiving seek to get Britain's 184,000 charities involved.
There are no set up or running costs for charities and no network charges for donators.
"JustTextGiving by Vodafone is speedy, simple, and spontaneous," said Vodafone chief executive (CEO) Guy Laurence.
"Around 50 million people carry a mobile so the potential for charities and individuals to raise additional money is very real and exciting. Whether you're watching a friend run a 5k or at you're at your kid's school concert, you will now be able to give on the spot. Fundraising will never be the same again."
Charities will be given their own unique 6-digit SMS code, such as CRUK11 for Cancer Research UK, to start receiving donations of up to 10. Individual fundraisers will be able to set up their own codes from June.
"The future success of the charitable sector depends on making giving relevant for the next generation of donors and fundraisers - with mobiles a pocket essential, the ability to harness the power of a simple text is game-changing for the country's charities," said Anne-Marie Huby, managing director of JustGiving.
"Major events like Comic Relief and Children in Need have led the way in demonstrating the potential of text giving and we're delighted to now open up this income stream to all charities, big and small."
Many major telecoms firms are getting involved with charitable ventures. BT launched its own fundraising service MyDonate, saying it was the first not-for-profit initiative not to charge a subscription fee, set-up charge or commission.
A daily dose of IT news, reviews, features and insights, straight to your inbox!
A daily dose of IT news, reviews, features and insights, straight to your inbox!
Thank you for signing up to ITPro. You will receive a verification email shortly.
There was a problem. Please refresh the page and try again.