Apple lets iCloud loose
At WWDC 2011, Apple has unveiled its iCloud service, designed to help users sync files across iPhones, iPads and iPods.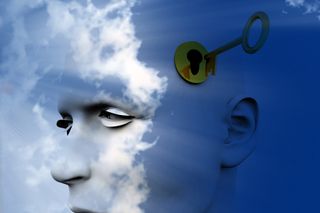 Apple has unveiled its iCloud service, constituting a total of nine apps, the iPhone and iPad maker said during its Worldwide Developers Conference (WWDC 2011) today.
Users will be able to access the cloud service once they get their hands on iOS 5, due out in autumn, although developers can play around with it from today.
iCloud will be available for free on an iPhone, iPad or iPod touch running iOS 5 or a Mac running Mac OS X Lion, so users of previous operating systems will miss out. It will be turned on by default once users enter their Apple ID and password.
iCloud is essentially designed to help users sync their files across differing Apple devices, with plenty of automation.
This includes calendar and contact information, so the same data appears on different Apple devices. The same goes for Mail, as users' inbox and folders will all be kept up to date across devices.
"Some people think the cloud is a hard disk in the sky. We think it's way more than that. We call it iCloud," said Apple chief executive (CEO) Steve Jobs.
App Store addition
Jobs returned from medical leave to uncloak more significant iCloud additions, including integration with the App Store.
A download from cloud' button lets users get hold of their apps across devices, meaning applications are not limited to one Apple product. The same goes for iBooks.
Jobs unveiled wireless backup to the cloud as well. Using the so-called iCloud Storage, Apple will backup users' important content to the cloud once every day.
As an example, if users get a new phone, perhaps having lost another, they can hook up to the cloud and get all their data back just by typing in their password.
Documents
In a move that will up the ante in its competitive battle with Google, Apple introduced Documents in the Cloud.
Pages, Numbers and Keynote files will now be automatically moved to the cloud. These documents will then be pushed to each device a user runs the productivity apps on.
"A lot of us have been working for 10 years to get rid of the file system so the user didn't have to worry about it," Jobs said.
"When teaching how to use a computer, everything goes fine until you hit the file system. So we made it so you don't have to think about it."
Users will receive 5GB of free cloud storage for Mail, document storage and backup.
A third data centre
To accommodate its cloudy needs, Jobs confirmed Apple has completed its third data centre.
"If you don't think we're serious about this, you're wrong. This is our third data centre that we just completed It's rather large," Jobs said, claiming it was an eco-friendly centre.
Apple has invested over $500 million (306 million) in the new data centre in Maiden, North Carolina.
A daily dose of IT news, reviews, features and insights, straight to your inbox!
A daily dose of IT news, reviews, features and insights, straight to your inbox!
Thank you for signing up to ITPro. You will receive a verification email shortly.
There was a problem. Please refresh the page and try again.