Apple iPhone 4S: Need to Know
Apple took the wraps off its latest iPhone last night, so what is it and what can it do for you?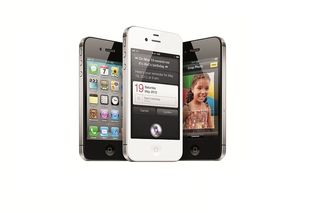 Steve Jobs' successor Tim Cook took to the stage last night to make a number of Apple announcements. In addition to confirming availability of iOS5 and iCloud (12 October), he also unveiled the next generation iPhone, dubbed the iPhone 4S.
Many people were expecting an iPhone 5 to be revealed. But is the iPhone 4S a disappointment or a worthy upgrade? We take a look.
What exactly is the iPhone 4S then?
Last night Apple exclaimed of the iPhone 4S: "This is the most amazing iPhone yet."
We would have liked to have seen a bigger leap between the iPhone 4 and its successor but we're still impressed by the tweaks that have been made. Only time will tell just how many people will upgrade or whether many will wait until the next generation - hopefully the iPhone 5 - appears on the scene.
What chip does the new device sport?
The iPhone 4S sports an A5 chip with a CPU that's twice as fast as before. Thanks to dual-core graphics and other tweaks, this device will be seven times faster than the iPhone 4. These enhancements will prove useful for gaming enthusiasts and those who use graphic intensive apps.
Will users be forced to endure antenna issues again?
In theory, no. The antenna has been tweaked and the device is intelligent enough to switch between two antennas to get the best call quality. Downloads are also speedier - 14.4Mbps, which is twice as fast as the iPhone 4's 7.2Mbps).
The iPhone 4S also works on GSM and CDMA networks (rather than as separate flavoured devices as in the iPhone 4) - this should be great news for business travellers.
What about battery life?
Good news! Battery life is much better than many iPhone users are used to experiencing.
3G users can take advantage of eight hours of talk time, while 2G users get 12 hours of chat. Wi-Fi use comes in at nine hours, video 10 hours and music 40 hours.
Is the camera the same as the iPhone 4?
Nope, the camera is much improved. Great news for snap-happy users.
The iPhone 4S sports an eight megapixel camera, with 60 per cent more pixels than the iPhone 4 (3264x2448 pixels resolution). There's also an enhanced sensor, video image stablisation (and the ability to record in 1080p HD), temporal noise reduction, better facial recognition and tweaks to the light, white balance and filter technologies used.
Users will be happy with the speed they can snap at too - the first pic takes just 1.1 seconds, according to Apple. After the first shot, the next snap can move from theory to reality in less than half a second. Pretty impressive stuff.
Any other features of note? Especially for business users?
There's Siri, neat voice recognition technology Apple took ownership of when it acquired the company of the same name back in April 2010.
Apple is touting this as something resembling an intelligent personal assistant. It demoed the tech in action, responding to a verbal question about the weather with details about whether it would rain or not.
Siri learns the more you teach it. It can be used to reply to a text, set up a meeting and check your diary - all the things you'd do with a real PA.
The applications for this type of voice recognition tech are many fold and very exciting. For business users and consumers alike.
The iPhone 4S is faster and has a better battery life than its predecessor. Both of those featuers are of worth to the business community. However, its the dictation tools that may really help take use to the next level.
The dictation functionality is being launched as a beta and will support English, French and German languages.
When will the iPhone 4S be available?
Users in the UK, US, Canada, Australia, France and Germany will be able to pre-order their handsets from this Friday 7 October. The handset will then be available to purchase in these countries from 14 October.
Those not based in the above locations will have to wait a little longer to get their hands on a shiny new iPhone 4S. Apple will open up sales of the device to a further 22 countries on 28 October.
The video below shows what Apple has to say about the latest member of its product family.
For a more in-depth comparison of how the iPhone 4S stacks up against the iPhone 4, take a look at our head-to-head here.
A daily dose of IT news, reviews, features and insights, straight to your inbox!
Maggie has been a journalist since 1999. She started her career as an editorial assistant on then-weekly magazine Computing, before working her way up to senior reporter level. After several years on the magazine, she moved to 'the other side of the fence' to work as a copywriter for a marketing agency, writing case studies and working on ad and website copy for companies such as eBay, Dell, Microsoft and more. In 2006, just weeks before IT Pro was launched, Maggie joined Dennis Publishing as a reporter. Having worked her way up to editor of IT Pro, she was appointed group editor of Cloud Pro and IT Pro in April 2012. She became the editorial director and took responsibility for Channel Pro, in 2016. Her areas of particular interest, aside from cloud, include management and C-level issues, the business value of technology, green and environmental issues and careers to name but a few.
A daily dose of IT news, reviews, features and insights, straight to your inbox!
Thank you for signing up to ITPro. You will receive a verification email shortly.
There was a problem. Please refresh the page and try again.