Join us in the cloud security debate
IT Pro and Cloud Pro have gathered industry professionals to discuss why security is such a major issue in the cloud.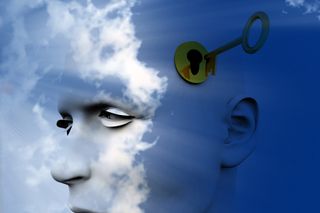 When IT managers and CIOs hear the words cloud computing' alarm bells start ringing in their collective ears.
Moving information away from the organisation carries with it both data loss and compliance concerns - just further headaches for the IT department to deal with.
Almost every survey on cloud adoption ranks security as the top concern amongst IT professionals. A recent poll from Sungard showed a measly 10 per cent of CIOs surveyed in the UK were "completely confident" over the security and resilience of third party cloud offerings.
Vendors have noted the potential though. IDC thinks the cloud security market will be worth $6 billion (3.7 billion) in just over three years time.
It is easy to understand why IT teams are worried about security in the cloud. If vendor security isn't up to scratch, it will be the customer who gets the blame if a breach occurs. They remain accountable for something completely out of their control.
On top of that, the potential for insecure APIs, malicious insiders at cloud providers and shared infrastructure issues adds to the pile of concerns for IT.
Then there is the different models to choose from public, private and hybrid all of which have different security implications. It's a truly complex subject.
What IT directors need now is clarity and assurance. Where that comes from, however, is a hot topic. Does it come from regulators? Should vendors be doing more to make clouds as open as possible? Given the number of outages reported this year, can CIOs happily leave corporate information in someone else's hands?
To help shed some light on the manifold issues facing cloud security, IT Pro and Cloud Pro have joined forces in gathering industry professionals to discuss the issues at hand.
Our inaugural Cloud Summit will take place on 22 November at 11 Cavendish Square, where we will have a host of top experts to debate the issues.
We'll have Rik Ferguson, Trend Micro's director of security research and communication in EMEA, to talk about the biggest security problems facing cloud adoption and what to do about them.
Added to that we have execs from some major cloud providers. David Chalmers, HP's CTO for servers, storage and networking, and Rackspace's European CTO Nigel Bateson will both be present.
We've also have independent analyst Rene Millman from IDC to give a non-vendor view on the topic.
Spaces for this free event are strictly limited and registration is required. For further information contact Kathleen O'Farrell on 020 7907 6012 or kathleenofarrell@dennis.co.uk.
Alternatively register by emailing seminar@itpro.co.uk.
For more information on the event, click here.
A daily dose of IT news, reviews, features and insights, straight to your inbox!
A daily dose of IT news, reviews, features and insights, straight to your inbox!
Thank you for signing up to ITPro. You will receive a verification email shortly.
There was a problem. Please refresh the page and try again.