Amazon feels patent woes
The web giant is part of the global patent wars threatening innovation in the tech world.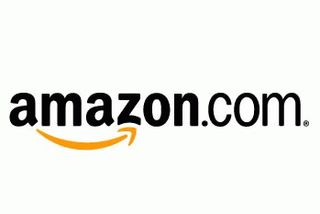 Amazon has been dragged into the patent wars with other tech giants like Apple and Samsung, revealing in a filing to US regulators it has been sued 11 times since the start of 2011.
The Kindle maker has been accused of infringing 30 patents since the turn of the year, though two claims have been rejected.
One of those rejected was Dutch search software provider MasterObjects, which filed a complaint in March.
"The complaint alleges, among other things, that by providing drop down 'search suggestions' of increasing relevance as users type queries into our search box, Amazon infringes a patent owned by the plaintiff," the filing read.
Amazon has also been sued by Walker Digital, a research and development-focused company, over six complaints more than any other company making patent claims against the web giant this year.
A number of complaints focused on Amazon's massively popular Kindle line-up of e-readers. Semiconductor Ideas to the Market and Smartphone Technologies are two firms that have alleged Amazon's Kindle infringes certain patents.
LVL Patent Group, which has also sued Apple and Nokia in recent times, was also in the list of 11.
Amazon said it disputed the allegations of wrongdoing in unresolved cases and intends "to vigorously defend" itself.
Numerous tech companies are getting battered by lawsuits, whether they involve rivals or so-called patent trolls, who pick up patents solely so they can make money by suing businesses.
Apple and Samsung are fighting each other in various parts of the world in one of the most significant patent battles ever seen in the tech world. Samsung recently gained the upper hand in smartphone shipment figures, however.
A daily dose of IT news, reviews, features and insights, straight to your inbox!
A daily dose of IT news, reviews, features and insights, straight to your inbox!
Thank you for signing up to ITPro. You will receive a verification email shortly.
There was a problem. Please refresh the page and try again.