UPDATED: LulzSec leader betrays clan as arrests made
Sabu has reportedly been working undercover for the FBI following an arrest last year.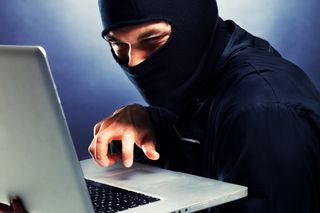 The man alleged to be the leader of LulzSec has reportedly been working with law enforcement, helping them track and charge various people suspected of being top-ranking members of the hacktivist group.
Sources told Fox News that the person ostensibly leading LulzSec, otherwise known as Sabu, was unmasked by the FBI last June but became a cooperating witness to help track down others.
Today five have been charged, with three arrested, according to the report, which claimed two of those charged were from Great Britain, whilst another two were from Ireland.
We're chopping off the head of LulzSec.
An indictment is expected to be unsealed today, with a US man also charged.
"This is devastating to the organisation," an FBI official said. "We're chopping off the head of LulzSec."
Arrest confusion?
However, there is confusion over who has been arrested and who has been charged. Ireland's national police service An Garda Sochna told IT Pro one person had been arrested this morning in relation to the investigation and had not yet been charged.
That person can remain in custody for 24 hours and will then be released unless charges are made, a spokesperson said. There was no information on a second man being charged.
The Metropolitan Police Service (MPS) said no arrests had been made today relating to LulzSec, but one male was being charged. This would apparently contradict the Fox News report, which said two of the men were from London and two from Ireland.
The male charged was a 17-year-old from South London, who has been charged with "two counts of conspiracy to do an unauthorised act with intent to impair or with recklessness impairing of an operation of a computer or computers." He will appear at West London Youth Court on 13 March on bail.
The second is a 25-year-old man, who was arrested in September last year and is due back on bail today. The Met will subsequently make a decision on whether to charge him.
The real Sabu
Fox News identified Sabu as Hector Xavier Monsegur, claiming he admitted to 12 hacking-related charges last year before agreeing to help law enforcement.
An indictment has revealed Monsegur was accused of helping carry out various significant hacks on organisations such as Sony, Visa, MasterCard, PayPal and numerous Governments in the name of Anonymous and LulzSec.
Fox was also a target, the indictment showed.
Just yesterday, Sabu took to his Twitter account to criticise law enforcement.
"The feds at this moment are scouring our lives without warrants. Without judges approval. This needs to change," he said, under his Twitter handle @anonymousSabu.
"The federal government is run by a bunch of [EXPLETIVE DELETIVE] cowards. Don't give in to these people. Fight back. Stay strong," another tweet read.
Believed to be an offshoot of fellow hacktivist group Anonymous, LulzSec has been fairly quiet this year after a busy 2011, which saw it hit numerous big-name organisations.
Members of the group were suspected of attacks on Sony, and claimed hits on News International, Nintendo and the CIA, amongst others.
July saw another male suspected of being a key figure in LulzSec, known as Topiary, captured by police during raids on the Shetland Isles.
One of the men arrested this week was suspected of being behind the hit on US security company Stratfor, which saw millions of emails leaked online. However, that man was allegedly a member of Anonymous, not Lulzsec, and has been charged in a separate indictment.
End of LulzSec?
Some have suggested the end is now nigh for LulzSec, if Sabu has been outed.
Rik Ferguson, director of security research and communication, told IT Pro it "certainly looks like the end game for the splinter group known as LulzSec."
"It should certainly be expected that law enforcement have gathered all evidence they feel is necessary to proceed effectively against those individuals they are currently seeking to arrest," Ferguson added.
As for Anonymous, Ferguson noted how different it was from LulzSec and so would not be as damaged by today's reports.
"Anonymous is a very different organisation to LulzSec and other more closely linked groups," he said.
"Anyone can and does act in the name of Anonymous and their activities do not require individual hacker publicity or disclosure of personally identifiable details. The very fact that Sabu became the 'celebrity' he was illustrates the real difference between LulzSec and Anonymous. LulzSec may be finished, but it would be premature to say the same about Anonymous."
UPDATE The FBI has now named the five people it has charged: Ryan Ackroyd, Jake Davis, Darren Martyn, Donncha O'Cearrbhall and Jeremy Hammond.
Hammond was arrested on suspicion of carrying out the hit on Stratfor as part of the AntiSec movement.
The FBI revealed Monsegur pleaded guilty on August 15, 2011 in U.S. District Court to a 12-count information charging him with computer hacking conspiracies and other crimes.
Akroyd and Davis were interviewed by London's Met police last year in relation to LulzSec attacks, it is believed.
Get the ITPro. daily newsletter
Receive our latest news, industry updates, featured resources and more. Sign up today to receive our FREE report on AI cyber crime & security - newly updated for 2023.
Tom Brewster is currently an associate editor at Forbes and an award-winning journalist who covers cyber security, surveillance, and privacy. Starting his career at ITPro as a staff writer and working up to a senior staff writer role, Tom has been covering the tech industry for more than ten years and is considered one of the leading journalists in his specialism.
He is a proud alum of the University of Sheffield where he secured an undergraduate degree in English Literature before undertaking a certification from General Assembly in web development.
Get the ITPro. daily newsletter
Receive our latest news, industry updates, featured resources and more. Sign up today to receive our FREE report on AI cyber crime & security - newly updated for 2023.
Thank you for signing up to ITPro.. You will receive a verification email shortly.
There was a problem. Please refresh the page and try again.