Cloud contracts need more flexibility
One-size-fits-all cloud deals should be replaced, say academics.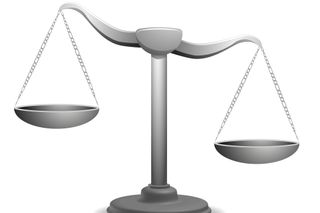 Market forces and legal issues could force cloud service providers to offer more flexible terms to their customers, according to an academic study.
Standard "one-size-fits-all" terms are often weighted in favour of the provider, and many are potentially non-compliant, invalid or unenforceable in some countries, the project found.
The research, by the Cloud Legal Project at the Centre for Commercial Law Studies at Queen Mary College in East London was based on in-depth interviews with global and UK cloud providers, cloud users, law firms and other market players.
It found many providers do not take into account that users, especially in Europe, have regulatory or other legal obligations and may need to demonstrate compliance to regulators.
Professor Christopher Millard, lead academic on the Cloud Legal Project (CLP) said that these were key contractual issues of concern to users in the cloud market "at this relatively immature stage of cloud adoption".
"To remain competitive, providers may have to be more aware of user concerns, more flexible in negotiations, and more willing to demonstrate the security and robustness of their services."
He added that in middle or low value markets, choice is still limited, and many contract terms are still inadequate or inappropriate for SME users' needs, as they may lack the bargaining power to force contract changes.
But the research found there were signs of market development, where large users have negotiated amendments and helped educate providers about user concerns and these changes, the report said, are likely to filter down to the middle market at least. Changes to providers' standard terms may also filter up from regulatory action affecting the consumer market.
"The findings suggest that more customer-friendly terms are being demanded by large cloud users such as governments and financial institutions, and being offered or agreed by niche specialist providers and market entrants - making contract terms a source of competitive advantage," said CLP research consultant, Kuan Hon.
A daily dose of IT news, reviews, features and insights, straight to your inbox!
Rene Millman is a freelance writer and broadcaster who covers cybersecurity, AI, IoT, and the cloud. He also works as a contributing analyst at GigaOm and has previously worked as an analyst for Gartner covering the infrastructure market. He has made numerous television appearances to give his views and expertise on technology trends and companies that affect and shape our lives. You can follow Rene Millman on Twitter.
A daily dose of IT news, reviews, features and insights, straight to your inbox!
Thank you for signing up to ITPro. You will receive a verification email shortly.
There was a problem. Please refresh the page and try again.