Microsoft and AWS lock horns with UK regulators amid expected competition investigation
The duo has hit out at claims of market domination in the wake of a report from Ofcom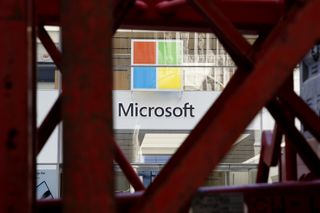 (Image credit: Getty Images)
Microsoft and AWS have sparked a fierce war of words with regulators in light of claims that they maintain a "stranglehold" on the UK cloud computing market.
The hyperscaler duo has claimed that their investment in the country could be threatened by moves to loosen their grip on the cloud computing market, marking an embattled stance ahead of a potential regulatory crackdown.
The threat follows a landmark report from Ofcom on the state of the cloud computing landscape in the UK that warned the companies are stifling competition due to restrictive practices for customers.
Ofcom's report accused Microsoft and AWS of conducting a campaign of 'vendor lock-in' to prevent customers from switching to new providers or pursuing alternative options, which is harming both competitors and customers alike.
In the wake of the report, Ofcom said it plans to consult with the Competition and Markets Authority (CMA) on the matter in a hint that it could recommend the watchdog commence a robust investigation into the providers' practices.
Naturally, Microsoft and AWS have contested the claims from Ofcom. In a report from the Telegraph last week, a spokesperson for AWS said that any regulatory interventions would be "unwarranted" and "could lead to significant unintended harm to customers and competition".
Long-term, a crackdown from regulators could "considerably affect AWS' investment decisions" and lead to a "dampening of incentives to invest", the company warned.
RELATED RESOURCE
Building intelligent, resilient and sustainable supply chains
Discover how exponential performance is unlocked when you connect processes, applications, and data with cloud, analytics and AI.

DOWNLOAD FOR FREE
While an entirely predictable counter from AWS, the threat of dampening investment in the UK cloud market could send shivers down spines in Whitehall.
The hyperscaler is among the top suppliers of cloud services and infrastructure for the UK government. In 2021, it accounted for more than half of government cloud spending, and is the leading market provider across the UK.
For UK businesses, the prospect of lowered investment also doesn't bode well amid a period of rapid digitization and growing demand for cloud services. AWS is a key provider of cloud services for a host of major businesses, serving thousands of firms across the country.
The enemy of my enemy is my friend
Idol threats over pending regulatory scrutiny could, under normal circumstances, be brushed off as a case of spitting the dummy out. We see this in Europe on a very regular basis.
However, the severity of the situation appears to weigh on minds so heavily that AWS and Microsoft have formed somewhat of a rebel alliance against Ofcom and the CMA.
Microsoft, sensing a crackdown, also lashed out at UK regulators by suggesting that proposed standards to enable businesses to switch more easily could "chill investment".
Threats of "dampened" and "chilled" investment bear similarities to what we've seen in Europe of late with the upcoming AI Act. In this instance, one would hope that UK regulators have the fortitude and will to resist pressure from big tech.
From both their positions, it appears rather ironic that they would issue such warnings while maintaining a hardened grip on the UK cloud landscape - they hold the high ground in this instance and are in a position to spit the dummy out while competitors fight over the scraps.
Combined, the two companies command a market share of between 60-70%. By comparison, Google Cloud, another of the three major 'hyperscalers', controls between 5-10% of the market.
In its initial response to Ofcom's report, Google said that competition in the UK cloud market is "generally working well" and that the landscape "bears many hallmarks of healthy competition".
Despite some agreement with Ofcom's findings, the tech giant has remained relatively quiet amid the furor caused by its counterparts - which perhaps speaks volumes and suggests that it's willing to watch them battle it out while reaping long-term rewards.
After all, Google pulled no punches in its criticism of Microsoft's practices in its June testimony to US regulators on the topic of competition.
This brewing battle could be costly for AWS and Microsoft, however, and result in a bloody nose for the pair.
In recent months the CMA has showcased its resolve with regard to tackling big tech. In April, the watchdog announced it would block Microsoft's acquisition of Activision Blizzard in a multi-billion pound deal.
The decision sparked a major spat between the CMA and Microsoft, with company president Brad Smith hitting out with claims that the EU is a "more attractive place to start a business than the United Kingdom".
The CMA's willingness to take a leading position in blocking the $69 billion deal marked a significant moment for the regulator.
If this initial stance is anything to go by, then AWS and Microsoft could face significant pressure in the coming months if regulatory action is taken. But that's not to say that the duo will be stonewalled outright, however.
The watchdog has also shown that it's flexible in its approach. Earlier this week, the CMA called for public responses on whether the deal should be cleared ahead of its final verdict on 29 August.
In this regard, AWS and Microsoft may detect an opportunity to work productively with the CMA and reach an amicable agreement. Alternatively, the gloves could come off with both sides preparing to dig in.
Stay up to date with the latest news and analysis from the world of cloud computing with our twice-weekly newsletter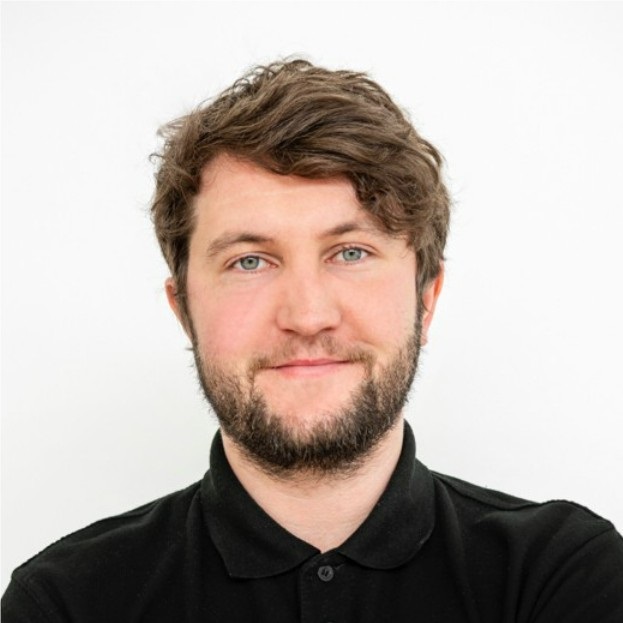 Ross Kelly is ITPro's News & Analysis Editor, responsible for leading the brand's news output and in-depth reporting on the latest stories from across the business technology landscape. Ross was previously a Staff Writer, during which time he developed a keen interest in cyber security, business leadership, and emerging technologies.
He graduated from Edinburgh Napier University in 2016 with a BA (Hons) in Journalism, and joined ITPro in 2022 after four years working in technology conference research.
For news pitches, you can contact Ross at ross.kelly@futurenet.com, or on Twitter and LinkedIn.