Brands, websites, and ICANN's $185,000
Inside the Enterprise: Businesses are being encouraged to pay a six-figure sum to apply for the new top-level internet domains. But social media may make web addresses less relevant.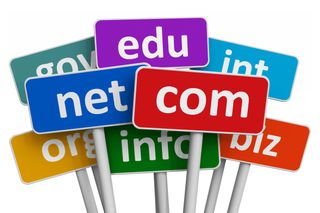 The rules around internet domains names are usually a pretty dry and dusty topic. But the application process for new generic top-level domains (gTLDs) is sparking significant levels of interest, and not least because of the costs.
IT brand owners such as Apple and Microsoft have already moved to register their domains, and there has been a rush to reserve names such as .search and .store. The most popular in term of applications, ICANN says, is .app.
But concerns have been raised about the cost, as well as the bureaucracy involved in the process. The application form to apply to register a new gTLD runs to 349 pages and the initial application fee is $185,000 (120,000). Small beer perhaps for Google or Amazon, which have each applied to register .app. But it is a serious deterrent for smaller companies, which might feel the need to register a gTLD, to protect their brands.
Companies, and others, will have 60 days to comment on the new applications, and seven months to raise objections, so ICANN is hopeful that the process will prevent cybersquatting.
But the latest round of new domain suffixes comes not long after businesses were encouraged by some quarters of the internet industry to register versions of their brand or company names during the "sunrise" period for the .xxx adult domain, to protect against other companies using their names for adult sites.
And this comes on top of the sometimes considerable cost of protecting brands and business names in the existing top-level domain spaces, such as .com. "The whole exercise has been viewed with trepidation by many brand-owners. Already faced with the costs of having to defend their brand against unauthorised uses online and in .coms, they will now have hundreds of new uses to object to," says Mark Owen, an intellectual property specialist at London law firm Harbottle & Lewis.
ICANN, of course, argues that the new domains are an important "liberalisation" of the internet, and that there are sufficient protection measures in place for the new gTLDs (one reason they will not be active until 2013). And it is true that in some domain spaces, especially .com, there is a shortage of attractive new domains.
But ICANN's lengthy processes, and the high fees, come at a time when some online business specialists argue that the web and so domain names are becoming less and less important.
It is free to register a Twitter account. Google does not charge businesses to set up a Google+ page and most importantly of all, Facebook pages for businesses or brands are free.
As new social media sites emerge, they are likely to follow similar models, as the more brands they have on their services, the more users they attract and the more advertising they can sell. ICANN's new domains might be controversial, but for many small and mid-sized businesses, they no longer look quite as relevant.
Stephen Pritchard is a contributing editor at IT Pro.
A daily dose of IT news, reviews, features and insights, straight to your inbox!
A daily dose of IT news, reviews, features and insights, straight to your inbox!
Thank you for signing up to ITPro. You will receive a verification email shortly.
There was a problem. Please refresh the page and try again.