What is technical debt and how can businesses tackle it?
Putting off essential upgrades can lead to a build-up of technical debt, and spiralling costs down the line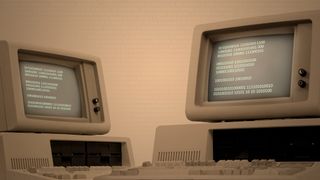 (Image credit: Getty Images)
Businesses need their technology to be in tip-top condition and free of technical debt if it's to function in the most efficient way possible and not hold them back. Having the most effective technology is more important than ever in the midst of a financial squeeze, but technical debt throws a major spanner into the works.
Technical debt often gets thrown around in general conversations about an organization's IT capabilities, but specifically refers to technology that holds an organization back. It can exist anywhere throughout the IT estate and can apply as much to the fulfillment side of the business as it can to the management side – in areas such as payroll, HR, or recruitment technologies. Actual instances of technical debt will vary from business to business, but wherever it lies, and whatever it is or isn't doing, identifying technical debt – and removing it – should be a key priority.
What is technical debt?
Often used in software development, technical debt is one of the most dreaded concepts in IT. The term is used to reference the cost of future work that might be needed to upgrade or maintain software that's falling out of date. It was coined to describe software that might cost more to run or be less effective the longer it's in use. Much like actual debt, failing to tackle technical debt results in interest accruing over time, like a ballooning credit card bill.
All kinds of software can suffer, including in-house applications as well as software developed by huge vendors such as Microsoft, SAP, and Oracle, to name a handful. The problem is often some combination of not spending appropriate amounts of money or employing shortcuts, as well as inadequate software testing, temporary patches or workarounds that become permanent, and other poor development practices. The software may not be on the verge of failing, but it's not serving its purpose to the fullest extent.
Although most of the time technical debt might accrue due to poor or rushed development, sometimes IT teams are in the dark over the problems – and might not notice technical debt creeping into the IT estate. Users might, for example, start to find application performance is suffering, but might not have a way to relay this to the development team. If left unfixed and unaddressed, the issues may become permanent fixtures of the software in question.
How does technical debt change over time?
Technical debt is not a fixed, constant thing. It manifests differently over time. Indeed, what might have been state of the art once – maybe even just a couple of years ago – may be an anchor weighing a business down today. The pace at which technology develops means firms need to be constantly vigilant so that they can stay ahead of the specter of technical debt and, if they are able, stop it before it occurs.
RELATED RESOURCE
IDC: The business value of IBM Maximo
Integral to the transformation of asset management
DOWNLOAD FOR FREE
"Five years ago, organizations with on-premises centered architectures broadly might not have been described as in technical debt," business strategist and founder of Radbourne Consulting, Christy Kulasingam, tells IT Pro, for example. "In today's heavily cloud-centric world, however, legacy on-premises solution stacks often lack operational agility."
But a digital transformation exercise that's moved a firm to the cloud still needs to be constantly working to identify and address technical debt. As Kulasingam puts it: "No organization – even well-capitalized ones like Apple, Google, or Microsoft – will be able to commit resources to keep all their technology debt-free.
"As much as you can plan to maintain up-to-date coding and practices and remain as vigilant as possible to changes, there will always be unforeseen eventualities, changes to business requirements, or emerging technologies that can quickly create technical debt."
Avoiding the false economy
Research published last year by Forrester advised IT teams to focus on tackling technical debt well in advance of an expected economic downturn.
The financial squeeze has come along, as predicted, with rising energy costs and inflation contributing to many biting financial issues. This has caused a number of difficulties, with businesses redirecting technical and strategic bandwidth to budget cutting – cutting costs on cloud or reducing cyber security costs, for example – while teams are also required to ensure they've properly budgeted for tech projects during the economic unrest.
As such, businesses may well be wondering whether tackling technical debt now – if they missed the boat previously – is something they should be prioritizing over other areas of cost savings or general digital transformation. Jaco Vermeulen is CTO of BML Digital, and has been portfolio/interim CIO at the likes of Park Holidays, CignPost, and the Post Office. Not tackling technical debt, he tells IT Pro, can be a false economy.
"[Technical debt can] add complexity, visible in the fact that it gets harder and harder to support legacy systems," he says. "This, in turn, adds maintenance and support overheads and means the business cannot adopt standardization. Ongoing complexity creates user confusion, and this then creates even more additional costs."
Seen through this lens, technical debt is a vicious spiral that can lead, ultimately, to spend ever more time, effort, and money on propping up technology that's not able to perform optimally. The money spent on maintaining this debt, therefore, is money kept from being spent on other areas of the business.
Is it ever a good idea to walk away from technical debt?
Odd though it might sound, inaction is sometimes the best choice, despite concerns over the false economy of not tackling technical debt, as Vermeulen raises. In the context of both the current financial challenges and a recognized need to tackle technical debt, there will still be some instances where it might be sensible not to address some issues.
"Whilst having no technical debt would be ideal, going back and refactoring all of your technology stacks – that support your portfolio of products or services – is just not realistic," Kulasingam points out. "A balance is required between getting new products out to market at speed and maintaining existing ones with regular reviews to manage existing technical debt and prevent worsening from occurring that could negatively impact purchasing decisions."
RELATED RESOURCE
The strategic CFO
Why finance transformation propels business value
Adopting this strategy doesn't mean turning a blind eye, however. It just means analyzing technical debt across the whole business, understanding the costs where a "do nothing" decision is made, setting out a roadmap for every instance of technical debt, and revisiting this regularly to reprioritize or add more resources where it seems possible or necessary.
Vermeulen offers some practical examples. "If the cost, effort, and disruption of change would be too great, or if the cost of keeping the debt is so insignificant that it can be retained," he says. "So legacy mainframe financial services or pricing solution platforms might be deemed technical debt in a modern MACH-based [microservices based, API-first, cloud-native SaaS and headless] technology landscape and approach. However, mainframes are stable, so they persist and modernized solutions are created around them."
Countering technical debt when finances are squeezed
Even though are occasions when technical debt instances could be left in place, doing so needs to factor into account the effects on both capital expenditure and operational expenditure. There will almost certainly be impacts on one or both of these, and the business needs to acknowledge this and know the degree of effect it can handle.
"Technical debt is likely to cost more than contemporary solutions in licensing, support, development, extendibility, and processing or hosting," Vermeulen says. He adds that businesses will benefit from being forward-looking, even at times when finances are squeezed. "A big constraint is that far too often business cases and change investment decisions are limited in requiring short-term return instead of strategic long-term benefit," he continues. "Therefore, technical debt persists because it's involved in long-running projects and the associated costs of change will only deliver value from a strategic perspective."
Ultimately, then, if technical debt is identified and can be addressed, the best option is likely to be to tackle it as early as possible – and the second best is to put it on the roadmap. The longer technical debt lingers, the more it can hold a business back and lead to greater costs in the future. Whether the economic climate is rosy or challenging, no business wants to fall behind its competitors, especially when it can do something about it.
Get the ITPro. daily newsletter
Receive our latest news, industry updates, featured resources and more. Sign up today to receive our FREE report on AI cyber crime & security - newly updated for 2023.
Get the ITPro. daily newsletter
Receive our latest news, industry updates, featured resources and more. Sign up today to receive our FREE report on AI cyber crime & security - newly updated for 2023.
Thank you for signing up to ITPro.. You will receive a verification email shortly.
There was a problem. Please refresh the page and try again.