New Microsoft Teams features for business users
All the latest Microsoft Teams features after the platform is given a redesign, complete with an AI-powered assistant and a faster engine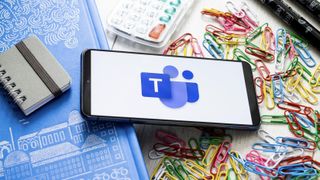 (Image credit: Getty Images)
Microsoft couldn't have launched its Teams collaboration platform at a more appropriate time. Unveiled in 2017, it had three years to mature before COVID-19 ushered in a new era of hybrid work. Three years after the pandemic had begun changing our relationship with work, Microsoft decided the collaboration product was due for a revamp. It's reviewed the entire application from the ground up, in response to feedback users were finding it slow.
Microsoft has long operated a public preview program to test new features to early adopters before making them generally available. Users can only gain access if their admins assign them a policy allowing it. They can then choose 'public preview' in the 'About' submenu next to their names.
Don't confuse this with the 'New Teams' software option, which is such a fundamental restructure that it gets its own toggle in the Windows version of the desktop app. Users can flip this toggle to switch between the old and new versions at will. Microsoft will drip-feed new features into the preview version over the next few months so eager users can try them first while falling back to the classic desktop app if anything goes wrong.
Administrators can turn on access to the new Teams client in the same update policy that they use to enable public preview, but it is a separate option.
What the new Microsoft Teams features include
When a kindly admin enables the new Teams client, what goodies do their brave users get access to? For now, the most significant improvements are under the hood. Microsoft says the new Teams starts in half the time as its predecessor and uses half the disk space and memory overall. That's due in part to some major architectural changes in the software.
An updated back-end
Teams Classic was originally built in AngularJS. Microsoft moved to React for a more compact code base but ran the client on both frameworks for a while, making it slow and bulky. It's now switched entirely to React for the new software. It also introduced a new client data layer that handles the data processing for Teams. That gave it more speed by enabling it to run more software threads in parallel, removing some of the strain from the JavaScript layer. It also ditched Electron as the host for Teams in favor of WebView2, which is a control that allows developers to embed web components like HTML and JavaScript in native apps. It uses Microsoft Edge as its rendering engine.
These architectural enhancements are like engine tweaks – they'll make the software purr along much faster than it used to under the hood. However, Teams is also getting some new driver controls on the dashboard. Many of these are due to roll out over the coming months, but there are some noticeable improvements already.
A new authentication model
One big win that is already available is the updated authentication model. In the past, you'd have to log in and out of your Teams account to access teams across different organizations. This forced account-hopping added speed bumps for many freelancers forced to use Teams by multiple clients. Workarounds to deal with this included using the desktop client for one organization and a browser – or even multiple browsers – for others.
The authentication change means that you can jump between different organizations' accounts without signing out, and you can also see notifications from all of them in one place. This is great, but with external contractors so prevalent in the modern workplace, it's difficult to consider this as an innovation. It's more like a long-overdue necessity.
A slicker user interface
The other area Microsoft wants to innovate is in the new Teams' visual design. It's toned down the purple in the new client, and subtly changed the way it displays information, particularly in channel-based conversation flows. In the old Teams, you'd make posts at the bottom of a conversation, and then you'd scroll up to read more of that in-channel chat. Now, you post at the top of the channel and scroll infinitely downward through the threaded list of discussions. You can also pop out conversations into separate windows for added focus.
The Activity section has also changed to offer more focus. In the incumbent Teams, the feed shows you all posts. In the new one, you only see individual posts. You select a 'Go to channel' option to access the full list.
These changes are all very subtle. Perhaps it's by design we didn't notice them much, but that the client seemed snappy and responsive. In time, Teams users will get more notable aesthetic features. For example, they'll be able to configure groups individually to reflect their different personalities. We couldn't find this option at the time of writing, but we remain hopeful that your organization's 'Mad About Cats' social group will soon no longer have to look like your legal team's process review channel, much to the joy of office feline lovers everywhere.
Microsoft Teams collaboration features
There are other improvements currently in public preview, including a speaker coach that reports back on your speaking performance during a meeting. You'll be able to hear how repetitive you were and how much you relied on filler words.
Some other features are still in the pipeline. The new Teams still didn't support third-party or line-of-business applications at the time of writing, while call queues and meeting breakout rooms had yet to be implemented. These are on the way, though.
While we wait for these shiny new features, we might also have to contend with some broken existing ones. One welcome feature already in Teams was the ability to insert Loop components directly into chats. Loop is Microsoft's cross-application platform for editable widgets that enable you to insert editable items like tables or tasks in chats. We noticed a server error that stopped it from appearing in the new Teams, although this later resolved itself.
Microsoft will hopefully iron out wrinkles like these, but the new Teams is currently a work in progress. Some basic features – such as the ability to create a channel – are still missing. Consequently, Microsoft admits the new Teams is presently less functional than the incumbent one.
So the biggest enhancements in the new Teams desktop at present are under the hood. For more eye-catching innovations, we must turn to a whole other set of preview features as part of the Teams public preview that Microsoft runs to test upcoming enhancements. One of these is the avatars app, which has been in preview since October.
The avatar app allows you to replace yourself with up to three different avatar versions for different Teams meetings and calls. Adjust your body shape, face, hair, appearance, and what you're wearing. You can even add prosthetics. Teams can then superimpose the moving avatar on your webcam video, hiding the real you with the fake one during video calls.
It was fun messing around with this for a few minutes, and the idea of not having to show yourself on a bad hair day has some merit, but we'll probably stick to just leaving the camera off.
Microsoft Teams AI features
RELATED RESOURCE
Achieving software health in the microservices age
Tips and tricks for the new and emerging remediation methods
Perhaps a more interesting future enhancement is the inclusion of its AI-powered Copilot assistant with select customers. That feature allows users to include an AI participant in meetings who will carry out tasks on the fly, such as summarizing what's been said, and even drawing up pros and cons tables around different decisions. This could be the most exciting enhancement of all.
According to the Financial Times (FT), the future could also see Teams going solo. Microsoft is reportedly preparing to break up the band, spinning the product off from the Office suite to head off an EU investigation.
Perhaps this partly explains the preoccupation with revamping Teams. It's a complex product with many features, and Microsoft has done a good job of making it faster and less demanding on systems so that it can dominate the collaboration space.
However, industry contacts that have worked closely upgrading their clients from basic email to Teams have reported that it's a struggle getting users to play with Teams' constant trickle of new features. We suspect most people just want to get their jobs done without unnecessary tinkering. While some landmark Teams enhancements such as live transcription have been invaluable, there's a lot of ephemera here. More superfluous features mean more fuss.
Microsoft is touting the major Teams revamp just as it discontinues the free edition of Teams Classic. From April 12, users of that product – including paying Microsoft 365 Personal subscribers – had to upgrade to Teams Essentials for a $4 monthly fee or lose their existing Teams data and history. Microsoft flagged this change in advance, but one Microsoft tech support worker told ITPro in late April he was tired after fielding calls from confused, furious customers about this all month.
Microsoft is betting that a faster, leaner version of the product will keep users away from simpler, easier-to-use, and free collaboration alternatives from the likes of Google and Zoom. Let's hope it's right.
Get the ITPro. daily newsletter
Receive our latest news, industry updates, featured resources and more. Sign up today to receive our FREE report on AI cyber crime & security - newly updated for 2023.
Danny Bradbury has been a print journalist specialising in technology since 1989 and a freelance writer since 1994. He has written for national publications on both sides of the Atlantic and has won awards for his investigative cybersecurity journalism work and his arts and culture writing. Danny writes about many different technology issues for audiences ranging from consumers through to software developers and CIOs. He also ghostwrites articles for many C-suite business executives in the technology sector and has worked as a presenter for multiple webinars and podcasts.
Get the ITPro. daily newsletter
Receive our latest news, industry updates, featured resources and more. Sign up today to receive our FREE report on AI cyber crime & security - newly updated for 2023.
Thank you for signing up to ITPro.. You will receive a verification email shortly.
There was a problem. Please refresh the page and try again.