Rolls-Royce is empowering citizen developers through Power BI
The rise in employee-led development communities have the power to exceed any CIO's expectatons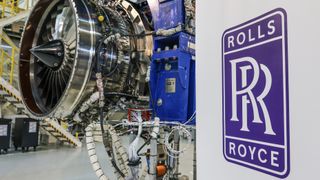 (Image credit: Getty Images)
As firms push to become more efficient, a strong internal development community can help them embrace agile development. So-called citizen developers – employees who aren't developers but have ideas for internal apps – could be instrumental in this change.
Aerospace giant Rolls-Royce has embraced its internal developer community to drive change across its manufacturing and corporate environments. Through Microsoft's low-code Power Apps platform, the company has allowed employees to overcome internal work hurdles via self-made software, as well as to build a lively developer community.
"This all started when as a team we asked ourselves the question: 'What if 1,000 people could do something that would save £10,000 each?'," says Stuart Hughes, CIO and chief digital officer (CDO) at Rolls-Royce, tells ITPro.
"That's actually really significant digital transformation, right? It fundamentally changes our finances, but also hopefully would give us a better product for our customers that meets that kind of availability reliability and efficiency."
Recruiting citizen developers to build new apps
Rolls-Royce develops engines for a number of wide-body aircraft used for long-haul or cargo flights. The firm is a key part of the aerospace supply chain.
An app that employees have already created through Power Apps is a 24/7 on-call system for workers in R&D, allowing for internal innovation to happen around the clock.
"If a plane's canceled, it can actually affect up to about 8,000 people for a single plane cancelation, so it can be quite significant if we don't do a great job."
Hughes leads digital transformation at Rolls-Royce in his capacity as chief information officer (CIO) and chief digital officer (CDO). Having been with the firm since 2019, he leads technology teams that solve complex problems at a large scale and achieve results that change business performance.
The firm tends to charge per engine flying hour rather than per unit sold, so ensuring engines work as intended and don't take long to be repaired is core to its business model. Hughes notes with the employee-developed on-call system, Rolls-Royce avoids spending on a third-party system.
RELATED RESOURCE
The Forrester Wave™: API management solutions
The 15 providers that matter the most and how they stack up
Another example of internal success stories for the firm can be found in Kudos, an-employee led app through which colleagues can easily praise one another. Rolls-Royce credits Kudos with a 25% increase in employee engagement with the company culture, and helped remote workers feel more connected.
Despite these positive statistics, Hughes denies these micro-innovations are best judged by the cost savings they've generated.
"Microsoft is very keen for me to tell you in pound coins how much we've saved," he says. "But I don't think that's what this is really about. If somebody asked them what digital transformation they've done, they can tell you the answer. And that is probably quite rare."
This community is building itself
It became clear from the start that promoting low-code development was a cultural and strategic challenge rather than technical, head of self-service technology Phil Kaufman explains. His team worked to identify "evangelists" within the organization they could empower first and foremost.
"Actually, at that point, we knew the technology we needed, we knew the platform. It was about 'who are the people that are going to actually try and help us to make this change across the business?' and they've now become our super users, our champions that we use to do with other people in the business."
The team had to carefully balance the power and potential of the platform with the user experience for these enthusiastic employees. Kaufman says Power BI allowed his team to enter into a prototyping 'wire-framing phase', during which mockups could be made.
Working with Rolls-Royce since 2017, Kaufman began as a test lead, before becoming a product owner the following year, and appointed to the role of digital solution lead for self-service technologies. He previously worked at Next as a test automation engineer.
"We could get there really quickly, but we could test with it. So we could put it out to a community of one hundred people who use these checklists all the time, and get some feedback," he says.
Hughes notes the speed at which employees and the IT team could report back on changes was integral to the program's success, as it allowed the new systems to be implemented in a way that had previously been impossible. By delivering insight into a process that you couldn't see before, you start to deliver genuine business benefits, he adds.
While Hughes and Kaufman had worked to select enthusiastic Power Apps evangelists to kick the project off, neither expected the speed and enthusiasm with which this has spread throughout the company.
"I signed the purchase order (PO) for the licenses and agreed on some services and things like that. But I didn't do this all, the community just started to create itself, right?"
Inspiring employees to take the initiative
The firm now runs a yearly digital expo, in which citizen developers run stalls showcasing their apps and explaining them to others within the company to spread awareness. Kaufman tells ITPro that after the most recent expo, five teams reached out to follow up on a shift handover app they had seen in employee-led demonstrations.
"I think having those applications, the big ones that people know, people then ask "how have they done this?" and it inspires people to come to the team," Hughes says.
In hindsight, Hughes says, any other approach wouldn't have led to the success in this area that Rolls-Royce has enjoyed. "That's my advice to other CIOs: if I tried to organize that event, it had been overly formal," he stresses.
The same applies to the approach employees have taken to helping each other with errors or developmental hurdles, in contrast to the typical IT ticketing system many firms use. In contrast, Rolls-Royce employees have taken to custom channels in Microsoft Viva and Teams. Kaufman compared these to StackOverflow, noting the shared language of Power BI has allowed for inter-departmental collaboration that couldn't be anticipated.
This isn't to say more formal events haven't continued to add to this community. Microsoft, for example, regularly holds events at Rolls-Royce offices and streamed online to inspire citizen developers to change through discussions of emerging technologies.
The first steps in upskilling the workforce
Today, Rolls-Royce is engaged in formal upskilling projects through Microsoft's Enterprise Skills Initiative. Workers go through a four-day course and can pursue an exam to obtain a certificate if they wish.
But Kaufman also highlights the more informal, self-led learning platforms for budding citizen developers. His team has overseen the 'app in a day' program, in which employees can take 30mins of their day to build an app.
"We tried to think about the obstacles that would stop somebody actually doing this," Hughes says, giving the example of employees hitting issues with poor UI quality and noting that to remedy this a built-in company style has been applied to the app builder Cobalt.
All design elements in Cobalt are pre-defined, which Hughes says keeps the app from gatekeeping the app builder from those who aren't confident in design.
Going forward, Hughes suggests that if 15% of office-based staff could be using data science tools in the near future, it would continue to drive efficiency gains across the company. "I think that's where this goes," he says," adding: "We've got to democratize data science and big data in the same way that we're obviously demonstrating now with apps."
Get the ITPro. daily newsletter
Receive our latest news, industry updates, featured resources and more. Sign up today to receive our FREE report on AI cyber crime & security - newly updated for 2023.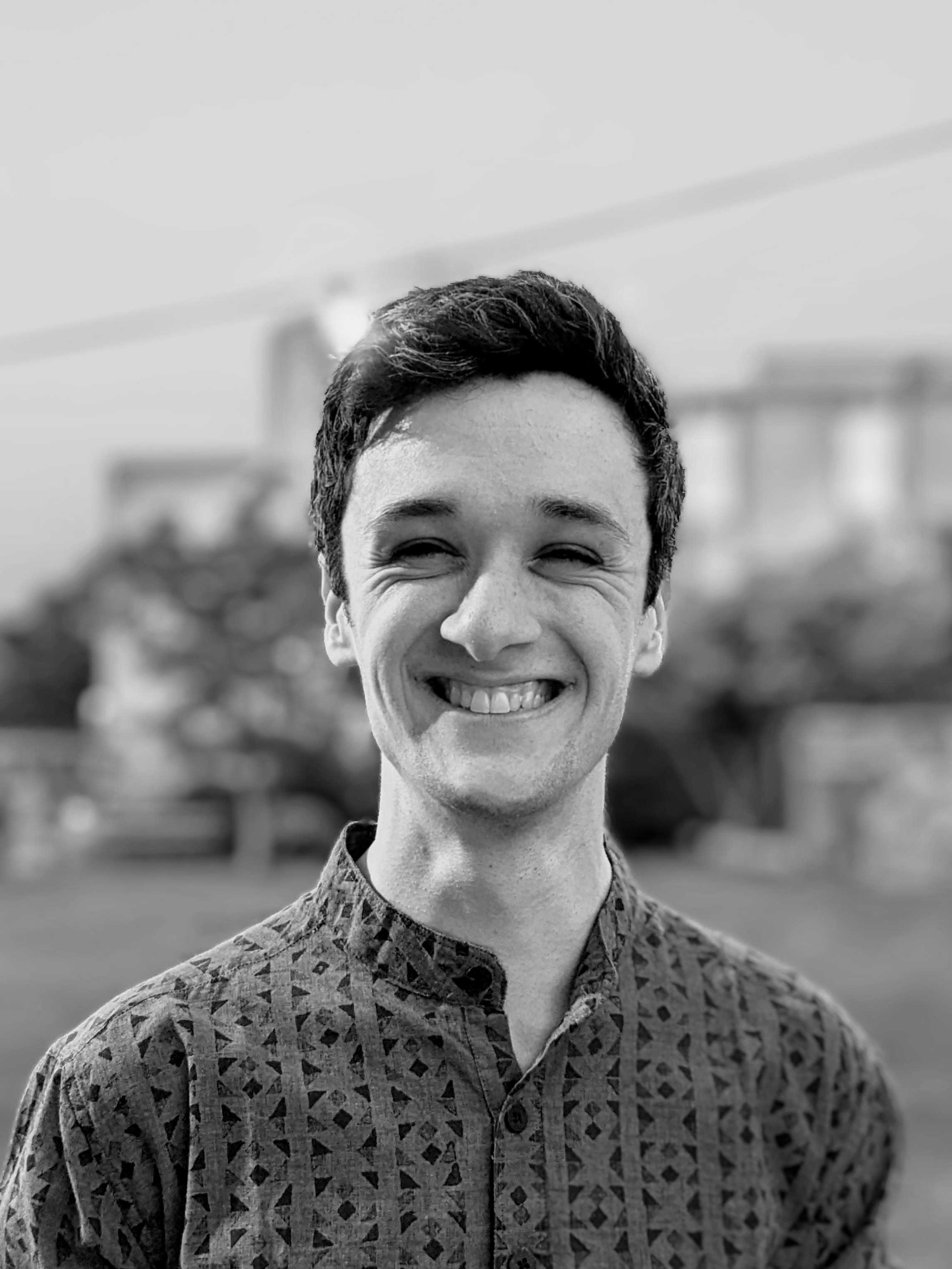 Features and Multimedia Editor
Rory Bathgate is Features and Multimedia Editor at ITPro, overseeing all in-depth content and case studies. He can also be found co-hosting the ITPro Podcast with Jane McCallion, swapping a keyboard for a microphone to discuss the latest learnings with thought leaders from across the tech sector.
In his free time, Rory enjoys photography, video editing, and good science fiction. After graduating from the University of Kent with a BA in English and American Literature, Rory undertook an MA in Eighteenth-Century Studies at King's College London. He joined ITPro in 2022 as a graduate, following four years in student journalism. You can contact Rory at rory.bathgate@futurenet.com or on LinkedIn.