Google purges 60,000 apps from Play Store
Goes on February diet to cut out spam.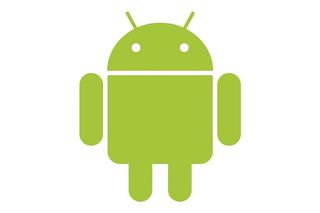 Google has removed a record number of apps from its Play Store in bid to improve the quality of offerings.
Among the 60,000 apps removed are spam-related and other non-compliant mobile applications. The number represents a record amount removed for the month of February and comes just days before the launch of a revamped version of the marketplace. The Google Play update will be available to users with devices running Android version 2.2 (Froyo) or above.
Many of the apps removed were from the MP3/ringtone category, which may also point to issues with copyright. Nearly 14,000 were removed from the Entertainment category and over 12,000 from the Personalisation category, according to a report from TechCrunch.
Rather than employ people to review applications prior to publishing as Apple does, Google waits until they go onto the Play Store before scanning them. It is thought that Google uses its own search algorithms to weed out unwanted apps. As the number of apps grow in the future so should these algorithms.
Overall, Google officially puts the number of apps available to Android devices at around 700,000. The move comes just before the expected launch of the next version of Android, dubbed Key Lime Pie.
In March, a report by IT security vendor Trend Micro classified 293,091 Android apps as "outright malicious". Although many of these were only available from third party app stores and not from Google Play itself.
As reported by IT Pro, Microsoft has resurrected its Scroogled campaign against the search giant hitting out at Google's data sharing practices, this time targeting the Play Store.
In two new videos, Microsoft details how Google Play collects the full name, email address and home neighbourhood of the person purchasing an app and passes the information on to the developer.
A daily dose of IT news, reviews, features and insights, straight to your inbox!
Rene Millman is a freelance writer and broadcaster who covers cybersecurity, AI, IoT, and the cloud. He also works as a contributing analyst at GigaOm and has previously worked as an analyst for Gartner covering the infrastructure market. He has made numerous television appearances to give his views and expertise on technology trends and companies that affect and shape our lives. You can follow Rene Millman on Twitter.
A daily dose of IT news, reviews, features and insights, straight to your inbox!
Thank you for signing up to ITPro. You will receive a verification email shortly.
There was a problem. Please refresh the page and try again.