Mobile apps demanding too much user information
ICO research finds that 85 per cent of apps demand too much personal data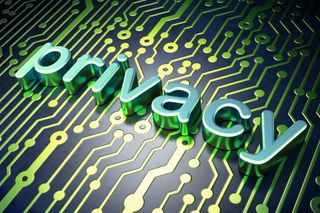 The majority of smartphone apps demand access to much more information than they need to function, according to a survey by the Information Commissioner's Office (ICO).
The study of 1,200 mobile apps by 26 privacy regulators from around the world by the ICO, in conjunction with the Global Privacy Enforcement Network (GPEN), discovered that 85 per cent of the apps surveyed failed to clearly explain how they were collecting, using and disclosing personal information.
Another 43 per cent failed to tailor privacy communications to the small screen, either by providing information in too small a print, or by hiding the information in lengthy privacy policies that required scrolling or clicking through multiple pages.
One in three apps appeared to request an excessive number of permissions to access additional personal information.
"Apps are becoming central to our lives, so it is important we understand how they work and what they are doing with our information," said Simon Rice, group manager for technology at the ICO.
"Today's results show that many app developers are still failing to provide this information in a way that is clear and understandable to the average consumer."
But some apps did show good practice, according to the ICO. Some provided basic explanations of how personal information is being used, including links to more detailed information if requested.
Other apps used just-in-time notifications to inform users of the potential collection, or use, of personal data as it was about to happen. Approaches such as these, added the ICO, make it easier for people to understand how their information is being used and when.
Rice added that the ICO and the other GPEN members will be writing to developers where there is clear room for improvement. "We will also be publishing guidance to explain the steps people can take to help protect their information when using mobile apps," he said.
A daily dose of IT news, reviews, features and insights, straight to your inbox!
Rene Millman is a freelance writer and broadcaster who covers cybersecurity, AI, IoT, and the cloud. He also works as a contributing analyst at GigaOm and has previously worked as an analyst for Gartner covering the infrastructure market. He has made numerous television appearances to give his views and expertise on technology trends and companies that affect and shape our lives. You can follow Rene Millman on Twitter.
A daily dose of IT news, reviews, features and insights, straight to your inbox!
Thank you for signing up to ITPro. You will receive a verification email shortly.
There was a problem. Please refresh the page and try again.