Will legacy IT systems be the undoing of the banking sector?
Is a reliance on outdated IT concepts affecting confidence in the UK's banking sector? Rene Millman investigates...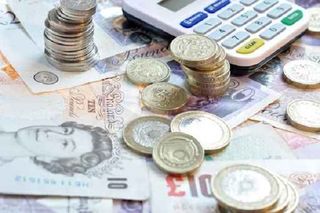 The Royal Bank of Scotland (RBS) suffered a major failure in its IT systems last December that left three quarters of a million customers unable to use their credit and debit cards for three hours on one of the busiest shopping days of the year during the run up to Christmas.
The problems also ran into the following day for some, while others claimed funds had vanished from their accounts.
This wasn't the first time RBS suffered a failure at the hands of legacy systems. In June 2012, a corrupted software update for one of the payment processing systems running on its mainframe stopped customers from withdrawing cash from machines. It also caused customers to miss deadlines for paying bills, resulting in an investigation by the Financial Conduct Authority.
The banking disaster led RBS chief executive Ross McEwan to admit to "decades" of underinvestment in its IT systems. While the problems were eventually fixed, it has thrown a spotlight on banking IT and whether or not it is fit for purpose.
Up to the job
A spokeswoman for the group told IT Pro that the majority of that investment was "in response to new regulatory requirements and to maintain our complicated and inefficient infrastructure that still is a reflection of the past shape of the bank".
"Over the next 5 years we will maintain our IT spending. But now the majority of that investment will be directed at resilience, simplifying and modernising our infrastructure, resulting in real benefits to our customers, giving them new innovative capabilities such as mobile, as well as greatly simplifying and speeding up core processes such as account opening and mortgage applications," she says.
In light of this respond, IT Pro contacted the other major banks about their plans for modernising their IT estates and how they planned to avoid the same fate as RBS.
A Lloyds Banking Group spokesman went on record to say its focus was on customer service, risk mitigation and operational continuity and - to that end it - "became the first bank to have a Chief Digital Officer reporting directly to the Group CEO and represented at the Group Executive Committee."
The spokesman says Lloyds spends excess of 2 billion on IT annually and over the past six years "we have invested 800 million across the Group to develop our digital assets to serve the changing needs of our consumers and commercial clients. In 2014 we plan to invest a further 275 million (vs. 225 million in 2013) in digital."
At the time of publication, IT Pro was still awaiting comment from the other major banks.
We also contacted The Financial Conduct Authority regarding RBS' IT failures. It wouldn't comment on individual banks' systems, other than to say it had started an investigation into the situation in June and July 2012 that would "reach its conclusions in due course and will decide whether or not enforcement action should follow that investigation."
A daily dose of IT news, reviews, features and insights, straight to your inbox!
Rene Millman is a freelance writer and broadcaster who covers cybersecurity, AI, IoT, and the cloud. He also works as a contributing analyst at GigaOm and has previously worked as an analyst for Gartner covering the infrastructure market. He has made numerous television appearances to give his views and expertise on technology trends and companies that affect and shape our lives. You can follow Rene Millman on Twitter.
A daily dose of IT news, reviews, features and insights, straight to your inbox!
Thank you for signing up to ITPro. You will receive a verification email shortly.
There was a problem. Please refresh the page and try again.