Google unblocked in China as Tiananmen Square anniversary passes
Google services are availible again to Chinese users following disruption during the 25th anniversary of Tiananmen Square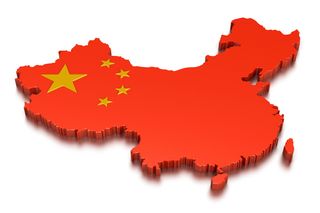 Chinese users will finally be able to use Google services following the 25th anniversary of the Tiananmen Square massacre.
The disruption began in the run up to the anniversary, with the government blocking the search, maps and email functions provided by the US company.
China has long maintained a tight grip on its internet in order to keep a careful eye on any signs of dissent from within.
According to journalists from Reuters, access to Google search was limited but if it was finally made (through the maps section) users would be directed to the Hong Kong version.
Anti-censorship group GreatFire also reported that the Google services appeared to be returning to normal following the anniversary.
"I'm not sure if it's a temporary glitch or a change of policy," a member of the group, posting anonymously, said. "If Google indeed is unblocked, it's a big victory for free speech."
They added that it could only be a good thing, especially as Google uses the censorship blocking HTTPS encryption style for their search engine.
That does not mean the company won't back down to Chinese demands and remove it, however.
"If Google were to back down and disable HTTPS by default for Chinese users it would be a victory for the authorities," the member told Live Mint.
Sites other than Google were affected by the disruption, too. Yahoo, Flickr, OneDrive and two popular mobile messaging apps in South Korea all reported disruption in China.
China has a history of knee-jerk reactions in regards to tech and the internet. In April it banned government officials from using Windows 8 on its computers. The country has also blocked Facebook, Twitter and YouTube in previous years.
A daily dose of IT news, reviews, features and insights, straight to your inbox!
A daily dose of IT news, reviews, features and insights, straight to your inbox!
Thank you for signing up to ITPro. You will receive a verification email shortly.
There was a problem. Please refresh the page and try again.