BT Openreach commits to free FTTP for new housing
Other new fibre pilots could result in business-ready FTTP product, says BT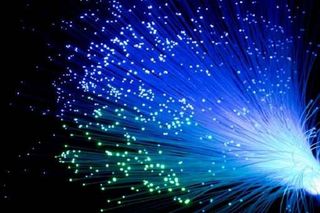 BT's Openreach arm is set to begin two new trials of Fibre-To-The-Premises (FTTP) in the UK, as well as committing to new G.fast pilots in Cambridgeshire and Kent.
The telco's fibre network division has pledged to build FTTP free of charge for all new housing developments in the UK containing more than 250 premises.
The two trials of FTTP for businesses will take place in Bradford, but the technology will be rolled out "wherever it makes sense", according to Openreach CEO Clive Selley.
Depending on the outcome of the Bradford trials, and industry feedback, BT is also considering creating a business-grade FTTP product for SMBs, offering speeds of up to 1Gbps.
Selley said the UK led the way in superfast broadband (24Mbps) but recognised that many parts of the UK still lack faster internet connections.
"Nine out of ten premises have access to fibre today and this will grow to 95 per cent by the end of next year but I want to get high speeds to everyone, so we're also developing solutions for the final five per cent of the country," he said.
"I'm determined to roll out ultrafast broadband, and G.fast technology is the best way to deliver that to the majority of the UK as quickly as possible. We also plan to roll out significantly more fibre-to-the-premises, and we're trialling a range of options in Bradford to use that technology increasingly in future wherever it makes sense."
BT is responsible for the BDUK superfast broadband rollout, expecting to reach 95 per cent of properties by 2017 though it is not known when it plans to reach 100 per cent.
The telco also narrowly avoided having Openreach hived off by regulator Ofcom last month, which instead ordered the communications giant to open up its vast fibre network to rivals.
BT responded that it would be happy to if those competitors make significant investments in fibre rollout.
The Bradford trials and new G.fast pilots are set to begin shortly while the deal BT struck with the Home Builders Federation will see it supply FTTP to new homes, which were going up for sale with no future-ready broadband.
Cable.co.uk's telecoms expert, Dan Howdle, said: "The move by Openreach to ensure for free, no less that all new-build housing projects are supplied with extremely fast broadband goes some way to addressing the frankly abysmal situation as it has been to this point with homebuilders being in no way obliged to provide it, and therefore simply not doing so."
But he added: "Delivering hyperfast broadband only to new-builds with more than 250 properties is still going to leave behind a lot of housing, and does nothing for those already living in new-builds with awful or non-existent broadband."
A daily dose of IT news, reviews, features and insights, straight to your inbox!
A daily dose of IT news, reviews, features and insights, straight to your inbox!
Thank you for signing up to ITPro. You will receive a verification email shortly.
There was a problem. Please refresh the page and try again.