Banks slow to adapt to possibilities of SaaS accounting
The providers of SaaS accounting services are offering more and more - but are banks clued up enough?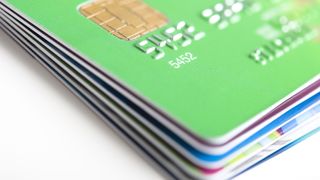 (Image credit: Shutterstock)
Earlier this week, FreeAgent announced it now has a native feed for Barclays Bank data. This means that Barclays customers using FreeAgent will see their data automagically sucked into the FreeAgent system with no human intervention. From the blurbs:
"...the new feature allows you to set up automatic daily feeds of transactions from your Barclays Business account directly into FreeAgent, without the need to mess around with electronic statements.
"Getting started is simple. You just hit the Enable Daily Feeds button when viewing your Barclays Business account in FreeAgent and once it's all set up your transactions will be automatically loaded every day into FreeAgent."
Xero has had a similar facility with HSBC since 2009. Gary Turner, UK MD Xero claims the company has some 6,000 of its customers using this feed.
Xero has always claimed this as 'game changing' a term I find offensive at the best of times. These types of feed will be de facto standard in years to come. That means they won't be a competitive issue as between SaaS accounting vendors but they do mean that businesses will be much more efficient in handling transactions.
Today, however, that's not the case. From comments I have seen, customers are actively making buy decisions based upon the feeds that are automated combined with the service on offer. Example:
"This is great news, I'm emailing all of my clients now to tell them to change to Barclay's Bank. Very exciting."
However, not all are convinced:
"Great news that it is moving. For all those that suggested moving clients to Barclays please talk to Barclays users first you might not be so quick to jump ship. I don't have a client using them that would do it again."
Clearly Barclays has a credibility gap to cross.
Other players are not standing by. While not well known in the UK, Zoho has just announced Yodlee connectors for its Zoho Books offering:
"Our goal with Zoho Books is to make it the must-have accounting software for every SMB," said Raju Vegesna, Zoho evangelist. "That means making Zoho Books powerful yet easy to use, so they can effectively track their business financials without wasting time and effort. The new automatic bank feeds feature reinforces that efficiency and effectiveness by reducing the burden placed on the user."
In the US, InDinero does something similar. Net-net, bank feeds are seen as a way of removing friction from financial processes and cloud vendors are not hanging around while the banks make up their minds what to do about it.
But others have muddied the waters. In a thinly veiled attack on providers that use Yodlee, Duane Jackson, CEO Kashflow said:
The data doesn't come direct from the banks. It comes from a third-party called Yodlee. Yodlee don't have permissions from the banks either. They use a technique called "screen scraping". To do this, they require the user to hand over their internet banking log on credentials..."
"If someone robs £50k from your bank account through no fault of your own, you're protected, the bank assume liability. If you've breached your bank T&Cs by handing over your credentials to someone else then the liability is yours. You're not going to get your money back."
This is something of a straw man argument because to the best of my knowledge, there has not been a single reported case of Yodlee related fraud in the many years the company has been in operation.
Even so, the screen scraping technique is a brute force, belt and braces approach to a problem the banks should be solving. KashFlow thinks this problem can be solved by oAuth but if you read through the HSBC blurbs on this topic under HSBCNet, then it is clear there is much more to this than meets the eye. Ever it was so when it comes to bank security.
The broader issue though is the apparent unwillingness on the part of other banks to join the party. I know the software vendors are frustrated because it means their customers may be forced to make choices they otherwise regret. In the world of banking, the last few years have taught us that all banks are not created equal and the extreme risk aversion currently dominating the banking mood doesn't help.
I am aware this came as a shock to the Xero system since they enjoy good success in their native New Zealand in getting local banks to play ball.
My sense is that when the other banks start to see customers drifting away then they will act. I am aware for instance that FreeAgent has scooped up thousands of customers as part of its Barclays My BusinessWorks arrangement. By any measure, My Business Works has succeeded where past initiatives involving Sage have largely failed.
It is an open question as to how long it will be before the other main banks wake up to the inevitability of this kind of machine to machine integration. Anyone betting five years?
Stay up to date with the latest news and analysis from the world of cloud computing with our twice-weekly newsletter
After spending more than 20 years at the IT coal face across a variety of industries, often in finance-related roles, Dennis Howlett is using that accumulated experience to hold vendors to account for what they deliver to customers. He believes the cloud computing model provides the potential to offer transformational business benefits that have yet to be fully understood or articulated. In early 2011, Howlett celebrated 40 years in and around IT. It was a very small party.
Thank you for signing up to Cloud Pro. You will receive a verification email shortly.
There was a problem. Please refresh the page and try again.