Deutsche Bank will use cloud to transform cheque processing operations
The tech will also provide customers with data about their spending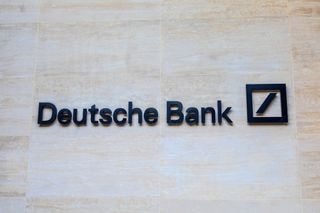 Deutsche Bank and HCL Technologies have announced a strategic partnership that will see the German bank transform its global cheque processing operations, digitising the process to benefit customers and the firm itself.
HCL will implement a cloud-based IT platform to automate the processing of cheques, significantly cutting down the resources needed to take cheque payments. At the moment, it's a manual process to put cheque payments through, despite the payment method being vital for many of its customers.
"While cheques are still widely used around the world, the volumes across the industry are falling and processing them remains a labour intensive, highly manual task," Shahrokh Moinian, global head of cash products, Global Transaction Banking of Deutsche Bank said.
"This strategic partnership is a great example where we are proactively responding to client needs and changing industry dynamics. We are turning a challenge of a commoditised product with declining volumes into an opportunity for innovation and creation of digital assets, which will ultimately benefit our customers."
HCL's digital cheque payment processing technology will also collect data that can be shared with the customer so they are able to better manage their finances.
"This is a significant milestone in HCL's long-standing partnership with Deutsche Bank," Rahul Singh, president of financial services at HCL Technologies added. "While banking is becoming increasingly digitised, processing cheques is still a paper-based process. HCL will leverage its engineering capabilities to build a digital, cloud-based, paperless platform which enables Deutsche Bank and other banks to benefit from efficiencies and deliver value-added services to their customers."
Stay up to date with the latest news and analysis from the world of cloud computing with our twice-weekly newsletter
Thank you for signing up to Cloud Pro. You will receive a verification email shortly.
There was a problem. Please refresh the page and try again.