Equifax and FICO launch Data Decision Cloud
The jointly developed platform will enable businesses to offer enhanced, anti-fraud-focused customer experiences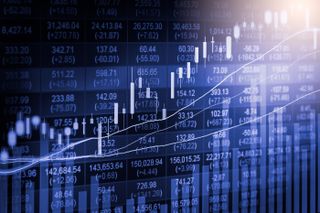 Equifax and FICO have teamed up to offer the Data Decisions Cloud to businesses, a risk management and marketing suite focused on offering improved customer experiences for financial organisations.
The service brings together Equifax Ignite data and analytics platform with FICO Cloud applications and the FICO Decision Management Suite (DMS) to help businesses analyse different data points, uncover new insights and build predictive models to lead the development of new customer services.
It will streamline the way customers interact with financial institutions and reduce operating costs by introducing better transparency into organisations.
"We are energized about this broad partnership between Equifax and FICO. Two industry leaders are joining forces to help financial institutions better meet the needs of consumers and improve business agility," said Mark W. Begor, CEO of Equifax.
"Our partnership will seamlessly integrate Equifax's differentiated data assets and Ignite platform with FICO's market-leading cloud based decisioning software and applications."
The end-to-end development platform will enable businesses to explore opportunities, test and deploy apps and services within their organisation.
It will lead the way to three other joint developments, including a connected platform to create new predictive data technologies, A compliance-as-a-service product to support anti-money laundering schemes and a pre-screen marketing automation platform to develop FCRA-compliant campaigns.
"Our common mission is to empower financial institutions to leverage data-driven decisioning in all their customer interactions," said William J. Lansing, CEO of FICO.
"With this strategic partnership, FICO and Equifax will help organizations operationalize the best data with unparalleled predictive analytics and applied AI, and do so in a streamlined and cost-effective way."
Stay up to date with the latest news and analysis from the world of cloud computing with our twice-weekly newsletter
Thank you for signing up to Cloud Pro. You will receive a verification email shortly.
There was a problem. Please refresh the page and try again.