The 25 best books for IT leaders
Looking for a good read? Here's our recommendations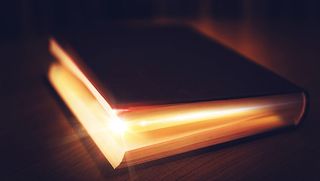 Technically Wrong: Sexist Apps, Biased Algorithms, and Other Threats of Toxic Tech
Author: Sara Wachter-Boettcher
Hardcover: 20.00
Kindle: 11.39
Technically Wrong is a must-read for anyone interested in the invisible biases of the tech industry that creeps into digital products and affects us all. It's packed with analysis and insight as it examines the values, processes and prejudiced assumptions that lead to the creation of digital products. The book is a damning indictment of an industry where designers and engineers have allowed their biases to filter into their technologies, be it the discriminating surveillance of some users or the sexist apps harassing women. This is a powerful read reflecting on the prejudices that lurk within a powerful industry.
The Four: The Hidden DNA of Amazon, Apple, Facebook and Google
Author: Scott Galloway
Hardcover: 12.41
Paperback: 9.99
Amazon, Apple, Facebook and Google are arguably the biggest and most influential corporations in the world. They are everywhere and they are inescapable. But how did the four get there? This book daringly probes into how the four tech giants took over Microsoft and took over our lives, analysing how they became almost impossible to boycott, forgiven by the stock markets for mistakes that would crush other firms - can anyone stop them from becoming the world's first trillion-dollar companies?
Geek Girl Rising: Inside the Sisterhood Shaking up Tech
Author: Heather Cabot and Samantha Walravens
Hardcover: 14.29
Kindle: 9.49
This is a stirring read of women activism and empowerment against the discriminations of the tech industry. These are the women who chased their dreams within Silicon Valley - building generations of tech start-ups, investing in each other's ventures and shredding the stereotype that a hacker must be a man. This is a book of fearless female entrepreneurship within a world notorious for not giving women opportunities.
Rise of the Robots: Technology and the Threat of a Jobless Future
Author: Martin Ford
Hardcover: 16.16
Kindle: 7.59
Books on robots don't always fall in the sci-fi section, and they shouldn't either. This is a powerful examination of the worrying accelerated pace of automation, and the impact AI is having on our consumer economy as well as signalling the end of blue-collar jobs. What will happen to the jobs of tomorrow when the robots easily replace human labour? This is essential reading for those wanting to know if we are prepared to deal with a future of robot workers and the mass unemployment and inequality that could come with it.
Disrupted: My Misadventure in the Start-Up Bubble
Author: Dan Lyons
Paperback: 8.26
Disrupted is a gripping and definitive account of life in the tech bubble, written by Dan Lyons, a former magazine writer who was at the peak of his game until a redundancy left him on the bench watching younger people take over. But then it occurred to him that given he reported on the Silicon Valley so much, why not join it? This is a powerful analysis of the start-up world, where bad ideas can be rewarded with gigantic investments and everyone is trying to hang in there long enough to make enough money and cash out.
Staying the course as a CIO: How to overcome the trials and challenges of IT leadership
Author: Jonathan Mitchell
Hardcover: 14.86
Kindle: 15.24
This book is a must-read for both those who've already taken up a leadership position and those who are considering it as their next step. It's packed with real-world insight about how to navigate key challenges - ranging from the expected to the unexpected - to help you retain your leadership title once you've been given it.
Read this book and CIO will once again stand for "chief information officer" rather than "career is over."
CIO Paradox: Battling the contradictions of IT leadership
Author: Martha Heller
Hardcover: 20.04
Kindle: 16.31
The experts are increasingly talking about how every company is now essentially a technology company, but when technology has the power to make or break an organisation, how can you ensure you're making the right bets?
This book looks at the myriad of tech contradictions facing CIOs who are expected to innovate and be forward-looking whilst shackled by the constraints of IT implementations of the past. There's also a range of real-world examples of how successful CIOs have tackled such challenges and overcome adversity to drive real business value and remain the hero of the piece.
Leaders eat last: Why some teams pull together and others don't
Author: Simon Sinek
Hardcover: 10.29
Paperback: 12.99
Kindle: 6.49
Many organisations talk about how their people are their most valuable asset, but does this ethos always filter down towards the management level? And, even if it does, does it remain more theory than everyday reality for the people those leaders are leading? This book is all about getting the balance right between people and profit and shining a light on how people working together towards a common goal, all supporting one another are - in the long term - more likely to be successful than those all pushing for their own, siloed goals.
Assume every leader is equal and the dividing line between good and bad is in-built rather than taught? You definitely need to read this book...
Author: Sophia Amoruso
Hardcover: 11.98
Paperback: 6.99
Kindle: 6.49
This is an inspirational read from the founder of Nasty Gal Sophia Amoruso, this book encourages women everywhere to embrace the traits females in business are often called out for - such as being bossy.
It shares her personal journey and fight to be heard and in doing so offers words of encouragement and empowerment. The New York Times has called Sophia 'the cinderella of tech' while The Washington Post dubbed the book 'Part memoir, part management guide and part girl-power manifesto.'
Turn the ship around! A true story of building leaders by breaking the rules
Author: L. David Marquet
Hardcover: 14.74
Paperback: 7.69
Kindle: 7.99
Big IT projects often garner nautical analogies - digital transformation, in particular, can feel like trying to turn around a large ship for many IT and business decision makers.
However, this book proves just what can be achieved if you have the right determination and mindset you can change the leadership model and culture (and knock-on effect) in any organisation. And, the 'organisation' in this case is a nuclear-powered submarine.
Future crimes: Inside the digital underground and the battle for our connected world
Author: Marc Goodman
Hardcover: 18.95
Paperback: 8.99
Kindle: 5.49
They say that in order to defeat your enemy, you have to know them first and, when it comes to cyber security, this may not be as easy as it sounds.
While in the early days, hackers were often bored or mischievous, companies now face professional organisations that are equal or perhaps even greater in size who can inflict much greater damage than ever before.
Author Marc Goodman takes readers into the shadowy world of the digital underground to shine a light on what businesses are really up against in the 2010s.
Implementing world-class IT strategy: how it can drive organisational innovation
Author: Peter A. High
Hardcover: 30.28
Kindle: 20.77
To butcher a proverb, no business division is an island and that goes as much for the IT department as it does anything else. It's no longer enough for CIOs to manage IT strategy - instead, they must work with and, indeed, influence the broader strategy of their organisation.
Implementing world-class IT strategy guides readers through this journey, with insight into how IT strategy can lead business strategy, rather than following it, without abandoning their primary focus either.
The digital transformation playbook: rethink your business for the digital age
Author: David L. Rogers
Hardcover: 24.95
Kindle: 19.49
Digital transformation has been the buzzword of 2016, but what does it mean in practice?
David L Rogers of the Columbia Business School explains how, while updating your technology is important, digital transformation is more crucially about a new model of strategic thinking.
With real examples from the likes of Google, GE, Airbnb and the New York Times, this book is a must for anyone wanting to modernise their business and thrive in the digital era.
The New IT: How Technology Leaders are Enabling Business Strategy in the Digital Age
Author: Jill Dyche
Hardcover: 20.96
Kindle: 18.79
For many organisations, shadow IT -- the unauthorised use of personal devices or the purchase of software and services without the IT department's knowledge -- is still a real problem.
But where does this problem stem from? Often it has more to do with the perception of the IT department and it's willingness to help other business departments than anything else.
In this book, Jill Dych gives practical advice on how the reader can strengthen the role of IT in their business and, ultimately, leverage the power of technology across their entire company.
Author: Tina Nunno
Hardcover: 15.45
Kindle: 4.72
Is being Machiavellian necessarily a bad thing? According to Tina Nunno, a Gartner analyst and the author of this book, the answer is a firm "no".
In Nunno's world, IT leaders need not only to recognise Machiavellian traits and strategies but must also learn to use the core principles of power, manipulation, love, and war to become true business leaders.
In this book, she looks at seven different leadership styles, naming each after an animal. The wolf, a social animal but one with strong predatory instincts, is the one CIOs should emulate if they want to have any influence on on their business.
If you're not the predator, you're the prey, Nunno says the time has come for you to embrace your inner wolf.
Author: Clayton M. Christensen
Hardcover: 23.00
Paperback: 14.58
Kindle: 13.85
This book looks at how long established successful companies can prevent themselves from being pushed aside by newer, nimbler competitors. Christensen writes about how even well-managed companies can fail no matter what industry they are in or how well they respond to customers or invest in new technology. The author identifies six steps in the emergence of disruptive technologies and how they can threaten existing companies. Well worth reading if you want to keep your business running.
Author: Sheryl Sandberg
Hardcover: 2.01
Paperback: 6.29
Kindle: 6.49
Sheryl Sandberg's book has been somewhat of a cultural phenomenon and has prompted debate over how women can be more represented in the higher echelons of organisations. The book looks at the root causes of why women's progress in achieving leadership roles has mired. It also offers common sense methods women can use to fulfill their leadership potential. It provides practical advice on negotiations and building a great career. A must-read for any woman in IT looking to become a leader.
Author: Eric Schmidt & Jared Cohen
Paperback: 10.98
Kindle: 3.49
From Eric Schmidt and Jared Cohen, two people with impressive credentials, this book looks at how digital technology is changing nearly every aspect of our lives. The authors combine their observations about the world alongside their insights into the digital future. Not only does it outline the promise that future holds but also the perils that await us in the next few decades. This is a forward-thinking account of where our world is headed and what this means for people, states, nations, and businesses.
Author: GCHQ
Paperback: 6.99
Kindle: 9.49
This book will pit your wits against Britain's intelligence organisation, GCHQ. Inside are some of the toughest quizzes and treasure hunts imaginable. Most of these puzzles come from its own archives containing decades' worth of codes, puzzles and challenges for everyone to try; from the simple to virtually impossible. It also has tips on how to get into the mindset of a codebreaker and a competition section to find Britain's smartest puzzler.
Disrupted: Ludicrous Misadventures into the Tech Start-Up Bubble
Author: Dan Lyons
Hardcover: 13.78
Paperback: 7.03
Kindle: 5.69
Dan Lyons is the former technology editor at Newsweek magazine until he was made redundant. Facing financial issues, he decided to join the industry he reported on, going into marketing. The book chronicles working in a start-up but also critiques the dysfunctional culture in companies wallowing in piles of VC cash.
The Master Algorithm: How the Quest for the Ultimate Learning Machine Will Remake Our World
Author: Pedro Domingos
Paperback: 6.99
Kindle: 5.49
Machine learning and artificial intelligence will come to dominate our lives in the future. Meanwhile, algorithms are being increasingly used to run our lives. The race is on to find the one true algorithm that capable of discovering any knowledge from data and doing anything we want. The author is one of machine learning's leading lights and lifts the lid on the machines that power Google, Amazon, and your smartphone. The book also details what steps will be needed to assemble a machine capable of learning anything.
Author: Al Ramadan, Dave Peterson, Christopher Lochhead & Kevin Maney
Paperback: 13.78
Kindle: 7.99
According to the authors of this book, Al Ramadan, Dave Peterson, you can't build a legendary company without building a 'legendary' category. If you think that having the best product is all it takes to win, you're going to lose.
In Play Bigger, the authors assemble their findings and explain how companies can use category design to create new demand where none existed and conditioning customer's brains so they change their expectations and buying habits. While this discipline defines the tech industry, it applies to every kind of industry and even to personal careers.
The Clean Coder: A Code of Conduct for Professional Programmers
Author: Robert C. Martin
Paperback: 21.36
Kindle: 19.75
This book looks at the disciplines, techniques, tools, and practices of true software craftsmanship. It is packed with practical advice - about everything from estimating and coding to refactoring and testing.
Work Rules!: Insights from Inside Google That Will Transform How You Live and Lead
Author: Laszlo Bock
Hardcover: 7.58
Paperback: 9.17
Kindle: 6.99
Author Laszlo Bock says we spend more time working than doing anything else in life. It's not right that the experience should be so demotivating and dehumanising. This is a great book for CIOs to read as it describes a lot of processes that are impossible to put into practice without board-level support.
Agile IT Organization Design: For Digital Transformation and Continuous Delivery
Author: Sriram Narayan
Paperback: 24.85
Kindle: 16.14
In this book, author Sriram Narayan demonstrates how to infuse agility throughout your organisation. Drawing on more than 15 years' experience working with enterprise clients in IT-intensive industries, he introduces an agile approach to "BusinessIT Effectiveness" that is as practical as it is valuable.
Main image credit: Bigstock
Get the ITPro. daily newsletter
Receive our latest news, industry updates, featured resources and more. Sign up today to receive our FREE report on AI cyber crime & security - newly updated for 2023.